Seeking Creative Professionals
By becoming our represented talent, you'll receive access to freelance and full-time creative professional jobs from high-profile companies in New York, Chicago, Indianapolis, Denver, San Francisco, Washington, D.C., and more!
Artisan is your one-stop creative recruitment agency resource for finding the best-matched creative professional job and reaching your full potential. We focus exclusively on the top interactive, digital, marketing, and creative talent in our markets.
Working with Artisan: Our Process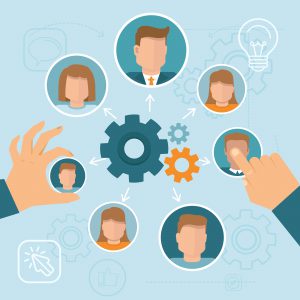 We pride ourselves on building close relationships to help you enhance your creative professional job prospects by assigning you an individual Talent Representative who can offer professional advice before, during, and after your assignment. Our creative recruitment agency's reputation depends on cultivating the best talent available, and we do what it takes to help you thrive.
When you're on the Artisan team, you join an impressive group of uniquely qualified and talented professionals. Our creative recruitment agency team maintains regularly updated listing of companies looking to hire for projects of varying scope in a diverse range of industries.
See a creative professional job that intrigues you? Start by registering here.
What We Offer: Benefits and More!
Once you start working as an Artisan talent, you can become eligible for the same benefits our employees receive. Why do we do this? Because our creative recruitment agency believes in inspiring better lives.
Benefits
Competitive Pay
Healthcare Benefits
Personal Job Matching
Portfolio Review
Vacation and Holiday Pay
401K Plan
Career Coaching
Free Online Training
Referral Bonuses
We understand the very real need for medical benefits, especially among freelance professionals who struggle getting insurance coverage through other means. We believe that freelance professionals like yourself offer an unparalleled service to the companies that hire you—and we want you to receive the same value from your work that you bring to it. Does the notion of having access to health, dental, vision, 401k and even paid time off sound too good to be true? Just ask your Talent Rep what you need to do to qualify for these benefits.
Training
Artisan offers access to online training—for free!  As one of the most frequently sought-after resources for companies seeking specialized talent, we know what it takes to remain in demand. Ongoing training sharpens your skills and keeps you current on technology. At Artisan, we have an abiding interest in ensuring you stay competitive.
Referral Bonuses
Great people know other great people, so we're always looking for talented creatives to share their skills with our clients and vice versa. If you know talent – or even a business that needs staffing – contact us. We'll pay you up to $1,000 per referral. Get the details here.
Ready to Work with us?