Learning how to market via social media can be a road littered with bad tips.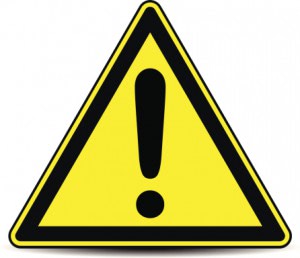 Social media specialists who've been there, done that and stepped in some unfortunate advice have some ideas about tips to ignore as you like, link, follow, tweet, pin, participate in forums and otherwise post your way to what you hope will be success in building a brand.
Here are 10 bad tips that these experts suggest you avoid. It's particularly useful information for web designers seeking to gain more clients and for marketing clients wanting to hire a web designer who understands these tools.
Join Every Social Network
Let's get realistic about unrealistic advice. Your time and budget for social media marketing likely is limited. Beyond participating in the biggies, such as Facebook and Twitter, many experts suggest seeking out the social media that provide audiences needing your services or meeting your needs.
Publish a Lot and Publish Everywhere
Hubspot writer Ellie Mirman refers to this idea as "spraying your content" on many sites and "as much as possible." This stinks, because it is difficult to provide quality if you are posting many times daily. Overwhelmed by so much content online, Mirman says, readers are becoming pickier. Less can be more if it's useful, well written and well illustrated.
Automate All Your Updates
While it's true that automating updates to social media can make you seem more active and accessible, Samar Owais of HongKiat.com says that automation eliminates interaction with social media followers. How can you possibly comment on all their responses?
As Lisa Wiese of the Weidert Group notes about this problem, "Social media should be a two-way conversation."
Ignore or Delete Negative Comments
Wiese says you shouldn't just showcase happy customers. She adds that by allowing negative feedback, you or your social media manager has a chance to make your organization shine by responding to complaints with sincerity and integrity.
Outsource or Get an Intern to Write and Track Posts
Social media presence is your "public voice," according to the Effective Student Marketing website. Why have someone who isn't experienced with your organization speak for it?
Social Media Costs Nothing – Milk It!
This is a myth. Although there generally are no fees associated with using social media sites, it is a process that consumes your time – during which you could be earning – or the time of a paid manager. As MidWest Marketing notes, it is pointless to establish a profile on a social media site if you aren't going to be active and monitor it.
Large Numbers of Followers Means Success
Anyone in web design careers knows that there are many metrics important in measuring social media success. For example, sometimes a few influential followers can have a larger impact than large numbers of people reading your posts.
Don't Get Personal
This is bad advice, because it keeps readers from caring about you or your organization. MidWest Marketing says you "humanize your brand" by infusing a bit of personality – and perhaps some fun content – into your social media.
Only Publish Information About You
Wrong. Getting back to Hubspot, Mirman says you have to "give people a reason to follow and engage with you." Not doing so is similar to boring people at a party by talking only about yourself and never inquiring about their lives.
Forget About Email Marketing
Of all the "terrible" tips you might receive, this is one of the worst, according to Hubspot's Mirman. In particular, she concludes, many people "prefer different types of content via email vs. social posts."
So although sites such as Facebook may be good for selling who you are, email may be better for selling merchandise to loyal customers.
Alicia R is a freelance writer available on WriterAccess, a marketplace where clients and expert writers connect for assignments.
___________________________________
Artisan Talent is a Digital, Marketing and Creative Staffing Firm placing talent in jobs perfectly matched with their skills all over the US.  For available jobs, to submit your resume, or learn more about working with Artisan Talent, contact us here.
Connect with Us
Linked In| Glassdoor| Facebook | Twitter | Instagram | Pinterest