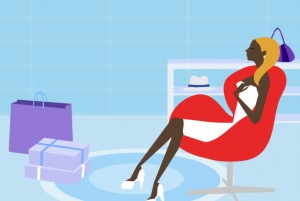 2014 will be the year of context. Thanks to the adoption of contextually-aware services, people will be able to search more efficiently, find what they need at the lowest possible price point, and save themselves a significant amount of time in the process.
Contextually-aware services have been available for several years, but you can expect to see widespread adoption of these services in 2014. Smartphones are now the primary communication method in our society, and social networks with accessible APIs are more popular than ever. Furthermore, the public has overcome its fear of online sharing and is now ready to provide companies access to their personal information in exchange for an improved online experience. From government to business, these services will bring dramatic changes across the board.
Changes to Advertising
Before the development of contextually-relevant services, the sharing of information online is primarily one way. Advertisers user your browsing patterns and search history to develop targeted ads, and you see these ads every time you access the internet.
In 2014, however, advertising networks will start delivering messages to users based on their specific needs in a given moment. To receive these messages, you must give the advertisers your consent. However, if companies use this feature properly, the advertisements you see won't look any different from content you seek out on your own. Instead of distracting or frustrating you, these advertisements will alert you to services you need, thus saving you money and time.
Although this service holds a great deal of promise, they won't be truly beneficial to advertising networks unless these networks are able to prevent marketers from spamming users. To be effective, the design must penalize bad advertisements and reward good ones. It must also allow users to control their privacy and personal information completely. Otherwise, users won't be willing to participate.
Changes to Consumer Services
Beginning in 2014, the applications people use on a daily basis will become significantly more personal. Before you even realize you need certain information, these apps will be able to bring it to you based on the data they receive from your social networks and past browsing behavior. As expected, you must allow these apps to access your data before you will be able to benefit from their services, and you will be able to decide what data the apps can use. This approach is ideal for personal productivity apps, such as those that create shopping or to-do lists. However, this approach will also work well with non-personal apps.
To take advantage of these changes, businesses will need staff members who understand how to get the maximum benefit from contextually-aware services. These new developments will also create a number of new web design careers. Artisan Talent can help you with all of your creative staffing needs. Contact us today to learn more.
___________________________________
Artisan Talent is a Digital, Marketing and Creative Staffing Firm placing talent in jobs perfectly matched with their skills all over the US.  For available jobs, to submit your resume, or learn more about working with Artisan Talent, contact us here.
Connect with Us
Linked In| Glassdoor| Facebook | Twitter | Instagram | Pinterest