Effective Marketing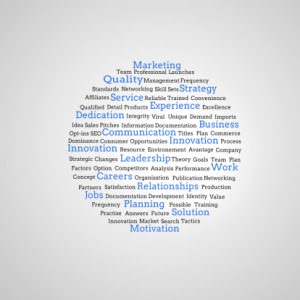 What do good marketing professionals know that the rest of us don't? No matter what sort of business you're involved in, following these strategies can help you to gain more traction in your niche, and bring in more clients over time.
The techniques will be of particular use to creative professionals like writers and designers, because they can significantly increase conversions. Due to the fact that individuals in these types of businesses often receive recurring assignments from clients, even a small boost in conversations can translate into a significant increase in income. In addition to seeing better earnings, businesses that employ these tactics will have more time to work with customers once they're getting better results from their existing traffic.
Study Industry Sales Copy
Effective sales copy is one of the most important elements of any effective marketing campaign. If you're not comfortable crafting sales pages, your creative art director can outsource this task to a writer accustomed to producing promotional copy.
In any case, the best way to get better results from a sales page is to study your competitors. Look at the sales pages of key influencers in your industry and take note of the following:
Their elevator pitches
All of the headlines throughout their sales pages
Bullet points and special formatting
Their presentation of features and benefits.
Harvard Business Review defines an elevator pitch as a short sales pitch that conveys the key benefits of a business to a prospect within the amount of time it takes to ride in an elevator. On a sales page, you'll only have perhaps two sentences to make this pitch. Studying how your most successful competitors have crafted their pitches will give you an idea as to the benefits that customers in your niche value highly.
Once you've developed your own concise elevator pitch, you'll want to take note of all the headlines, bulleted lists, and special formatting that your competitors use within their copy.
Since marketers use headlines and other changes in format to highlight the most important elements in their sales copy, looking at where your competition has chosen to use such formatting will give you some insight into which features and benefits your customers find most important.
You'll also want to take a look at the language used to covey the features and benefits of competing products. Using niche specific terminology in conjunction with a clear and concise explanation of what you've got to offer will go a long way toward increasing conversion.
Study Your Competition's Email Copy
In addition to analyzing their sales pages, you'll also want to be on the mailing lists of your most successful competitors. Of course you don't want to copy their marketing, but studying their messages can give you useful information about what customers in your niche are looking for.
You'll want to take note at how often they mail their lists and the content they're sending when they do mail.
The frequency with which a successful company mails its list is a good indication of how hungry customers in the niche are for information. Knowing this will help you keep your own list engaged, and more likely to buy when you pitch your product or service.
Also take note of the ratio of sales pitches versus purely informational messages that your competitors are sending out. Every niche is different, and you'll want to make sure that you strike a good balance between going for a sale, and providing your customers with the kind of useful information that will establish your company as a market leader.
Leverage Social Media
Lastly, you'll want to look at which social media sites your competition is most active on. This will tell you where the majority of your customers can be found.
You'll want to establish your own presence on these platforms, and produce a steady stream of niche relevant content to attract potential followers. You'll also want to engage with users who follow you by answering their questions, and helping them in any way you can.
By doing so, you'll be positioning yourself as an industry leader, and you'll significantly increase the probability that many of your followers will become customers of your business.
Artisan Talent specializes in digital creative job placement for highly skilled freelancers. Contact us today to learn more about our services.
Thank you for reading our post about effective marketing.
Daniel M is a freelance writer available on WriterAccess, a marketplace where clients and expert writers connect for assignments.