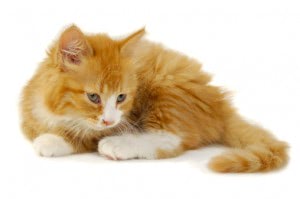 The world is awash in advice about how to get your dream UI designer job. What is far less common is advice on how to handle not getting the job. Learning how to lose gracefully, get back up and try again is a skill Thomas Edison, with his 1000+ tries to design the light bulb, would be proud of. So what do you do if you don't get the job? Try this:
Grieve quickly, thoroughly and privately
FlexJobs CEO Sara Sutton Fell, in a recent Forbes article, says you can't ignore your need to process the justifiable anger, sadness and frustration that follows the call that your dream company decided to hire a web designer that wasn't you. Take a day to weep in your cereal, go for a long bike ride, talk with close friends and get it all out of you. And whatever you do, do not share your grieving process with the company. During this process, understand that the company wasn't rejecting you personally. The other candidate may simply have been a better fit—for now. Remember, you made it all the way through the interviewing process, which means you beat out a bunch of other potential candidates too. Take this knowledge with you into step 2…
Follow up with a thank you letter
After you are feeling calmer and viewing the situation more philosophically, do something to really knock the employer's socks off. J.T. O'Donnell from LinkedIn says that while everyone knows that a post-interview thank you note is good job search etiquette, very few people follow through with it. So by sending a thank you note even after a rejection, you are putting yourself into the realm of "legendary candidates" in the minds of those at the company; legendary in a very, very good way. So next time they want to hire a web designer, your name might come up in discussion even before they post the job. You've already been vetted and made it through the interview process once before, so…
Be gracious and keep selling your brand
In your letter, genuinely thank your interviewer for the chance to be considered for their dream UI designer job. Stress that you are still very interested in any future opportunities with the company and ask them how you can stay in the loop about future opportunities.
Tip
A word of caution for your thank you note: In the Forbes article, Ronald Kaufman, author of "Anatomy of Success" recommends not asking why you didn't get the job. For many reasons, that kind of question could make the hiring manager feel uncomfortable contacting you again in the future. Accept that you may never know the answer to that question.
The bottom line is not to give up, not to burn any bridges and to make the most positive impression that you can, even after a job rejection. For more job search help, contact us today to learn more.
___________________________________
Artisan Talent is a Digital, Marketing and Creative Staffing Firm placing talent in jobs perfectly matched with their skills all over the US.  For available jobs, to submit your resume, or learn more about working with Artisan Talent, contact us here.
Connect with Us
Linked In| Glassdoor| Facebook | Twitter | Instagram | Pinterest