Black Hat SEO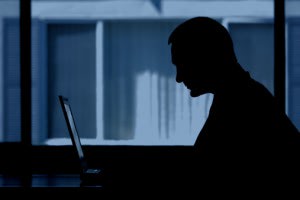 Are you using "Black Hat" SEO to rank well in search engines such as Google and Bing? Like most people, your first response to this question is probably "No!" But is that really true?
You might be surprised to know that many business owners and webmasters are unwittingly committing black hat SEO every day.
Many search engine optimization methods that were once considered acceptable are now considered "black hat." This includes tactics such as mentioning your main keyword 2-3 times every sentence or listing 100+ keywords in each pages coding (or "meta tags").
Even techniques that worked a couple of years ago – such as publishing content on article directories and gathering certain kinds of links – can spell danger in today's search engine landscape.
They can also give you great rankings for a while – until Google figures out what you (or your SEO company) are doing. Just ask JC Penny, who went from the #1 spot on page 1 for many terms, all the way down to page 4 or 5 for the same terms. The same can happen to any other business, and it has been happening to many ever since Google's Panda and Penguin updates rolled out two years ago.
Search engines are getting smarter all the time. The tactics that were considered acceptable a year ago could backfire horribly tomorrow. If you haven't taken the time to review your SEO campaign lately, there's no better time than the present. Here are the three most important tactics you should avoid.
1. Paying for Backlinks
At first glance, paying for backlinks doesn't seem like it should raise any red flags. After all, isn't it just the online equivalent of advertising on a restaurant placement, trading mailing lists, or paying to put your flyers in someone else's mailing?
Not today. Google has seen too many websites try and manipulate search results by unnatural means, such as loading down copy with keywords in lieu of worthwhile content. Buying links is another one of these means.
How does Google discern this? A large part of its search algorithm centers around link quantity. On the surface, the more links your site gets, the more people must be finding it useful. But not all links are created equal.
When you buy links, Google takes that as sending a "fake" signal about how useful your site is to the average person. If a blogger links to your page without a financial incentive, Google is happy. If that link comes from a "link dump" that exists only to monetize backlinks, Google gets very, very angry.
The worst part is, Google has a way to report paid links. Anyone can report you, including your competitors. If you are buying links in a particularly competitive market, it's only a matter of time before you get penalized.
2. Links from Irrelevant Sites
Paid links aren't the only kind of links you want to avoid. At one time, you could get backlinks from any number of sites and improve your ranking. It didn't really matter where the links came from, just as long as there were a lot of them, and at least some of them came from sites that ranked well.
You can't do that anymore, though. In fact, one major part of the JC Penny debacle was that they were getting links from sites that had nothing to do with anything the company sold. Some of the links were from "good" sites – but there were too many irrelevant sites (such as Bulgaria Property Portal, a shady real estate operation completely unrelated to retail) linking back to JC Penny, and it cost the clothing giant a lot of money when search engines caught wind of it.
The best way to avoid this problem is simply to know where your links are coming from. If your SEO provider (be that you, someone in your company, or an outside party) provides these for you, it's time to go back over them and make sure all of your links are relevant.
In the meantime, you can use Google's Webmaster Tools to help you find all of the links pointing at your site.
It's also important to make sure you don't have links from "bad neighborhoods," such as link farms and blogs with bad or spammy content. Speaking of that…
3. Links from Bad Content & "Bad Neighborhoods"
"Bad Content" can mean a lot of different things, none of them good. Blogging online is almost always a good idea for your rankings, unless your content is poorly written or uses your keywords too many times. If you're using curated content in your blogs, just make sure you give each link an adequate write-up (250 words is a good minimum, and inject some original thought and opinion) so that you don't duplicate content from the article you're reporting on. Google hates that.
Another kind of "bad content" is comment spam, which happens when you or your SEO company leaves irrelevant or poorly thought-out comments on someone else's blog, all for the sake of a few links. If you've ever blogged, you've seen these: they seem to be run through a free online translator, have nothing to do with the content they're supposedly commenting on, and often resemble a 419 scam letter.
Like other black hat techniques, this one still works sometimes. But if you get caught, even if you didn't know what was going on, it will tank your website and lose you business.
Many fly-by-night "SEO consultants" still use these and other sleazy techniques that will backfire in 2013. Avoid those who employ these Black Hat SEO methodologies at all costs! If you need to work with a clean, qualified SEO professional, contact us to learn more.
Brad C is a freelance writer available on WriterAccess, a marketplace where clients and expert writers connect for assignments.
___________________________________
Artisan Talent is a Digital, Marketing and Creative Staffing Firm placing talent in jobs perfectly matched with their skills all over the US.  For available jobs, to submit your resume, or learn more about working with Artisan Talent, contact us here.
Connect with Us
Linked In| Glassdoor| Facebook | Twitter | Instagram | Pinterest