Job-Search Myths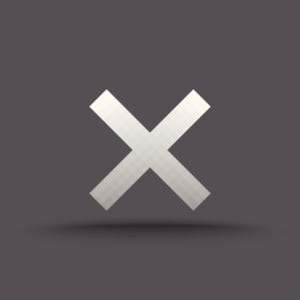 With so many people blogging online or using curated content services to post content on their websites, myths abound online. For those in the job market, myths about the job search process which are perpetuated online can actually cost them opportunities. If you are entering the market for a new job, make sure you don't fall victim to one of these common myths.
Myth 1 – You Don't Need a Resume
In days of curated content and online job ads, some job seekers think that paper resumes are no longer valuable. Yet, the digital age has caused them to be even more valuable, because the digital revolution makes it easier for job seekers to apply for any and every position. Forbes reminds job seekers that the resume is the one aspect of a job search that you can control, so it is worth putting a little time into it. While a resume will not get you the job by itself, a resume that shows your skills and helps you stand out will be your ticket to an interview.
Myth 2 – Apply Anywhere You Can
When you need a job, you may feel tempted to send out your resume to as many places as possible. Yet targeting companies in your niche that would benefit from your skills is actually a better use of your time. You can target the job application to a specific company rather than sending generic applications and resumes to a bunch of different companies.
Myth 3 – If You Post It, They Will Come
Posting your resume on job boards is not going to hurt your efforts. But if all you do is post the resume, sit back, and wait, you won't see many calls for an interview, at least not from reputable companies. You have to be proactive to seek the companies that will benefit from your skills. A good hustle will show potential employers that you are aggressive and excited about working with them, and this just may be the edge you need to get a job. Call companies you are interested in, and don't forget to follow up after submitting your resume or having an interview.
Myth 4 – Preparing for Interview Questions Is Sufficient
Anyone who has spent time in a job hunt has spent time preparing answers to interview questions. While this is valuable and helps you to appear polished and prepared when you go to an interview, it's not enough. You also need to have questions to ask about the company. SimplyHired indicates that this shows that you have done your research and are excited about the job. Ask for details about the company and your potential role, not benefits and vacation time.
Myth 5 – The Internet Is Your Best Source
Everywhere you look, the internet is a bigger and bigger part of the business world. People are blogging online for major corporations, companies are posting on online job search sites looking for potential candidates, and social media is playing a crucial role in recruiting and marketing for leading companies. It's easy to think that the internet is your magic tool for finding a job. Kiplinger warns that the internet should only be one component of your job search. In fact, only about 5 percent of job seekers will find a job through online job ads. Networking and word of mouth are still the most effective ways to find a position.
Contact us today to learn more about finding the ideal job.