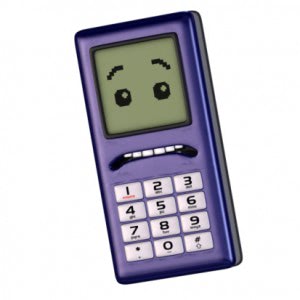 Marketers and brands have been rushing towards mobile like giant stampede of crazed wildebeests. This is great for job-seeking mobile developers and the creative staffing firms that work with them. Unfortunately, like most stampedes, the rush to get there before the competition results in injuries—like dissatisfied customers and negative ROI.
In fact, Business Insider reported about $5.3 billion dollars in mobile marketing injuries (wasted marketing dollars) last year alone. Don't let the following mistakes stymie your mobile marketing efforts.
Failed Marketing Strategies:
Not Localizing—People use the web differently on their phones. They want to know where the closest florist shops, bakeries, pizza shops, ATMs, biking gear shops, etc. are from where they are standing right now. As Jeanne Hopkins from HubSpot puts it, mobile users want to see "We have a latte with your name on it just two blocks from here" not "Visit one of our 387 locations across the country next time you're in the area."
Not Socializing—If your customers aren't tweeting about your tacos, or waxing rhapsodic over your pho on Facebook, you're missing out. According to the latest research from the Pew Internet and American Life Project, 72 percent of adults are using social networking sites (Facebook, Twitter, LinkedIn, etc.) and at least 40 percent of them use their mobile devices for social networking. Work with mobile developers to make your site both social and local so people can share how awesome your amaretto cheesecake is with their friends, on location, immediately.
Ignoring Showrooming—Internet Retailer reports that 58% of shoppers compare prices on their phones while in your shop to see where they can get the best deal. If they can find your handbags cheaper online, you're losing sales. Your mobile marketing strategy needs to provide special "check-in" discounts and coupons customers can access from their phones so you can give them the best deal (and they can use social media to tell all their friends about it right there).
Using QR Codes For No Good Reason—Those funky little square bar codes you see on everything from magazine ads to cereal boxes could improve your mobile customers' experiences with your brand. Usually, however, they just take a consumer to a regular (non-mobile-optimized) homepage or get ignored altogether. That's a lot of hassle for nothing for you and the customer, says Maribel Lopez at Forbes. If you're going to use QR codes, give the customer a clear call to action: "Scan this to get something exclusive and special: extra coupons and deals, useful mobile-optimized content, exclusive recipes, etc. Make it something the customer can use now and that makes them feel like scanning was worth their time.
Not Optimizing For Mobile—If potential customers run into a non-navigable website with illegible nano-text, they will leave in a hurry for something they can actually use. How does your website look from your phone?
Our creative staffing firm can connect you with mobile developers who can help. Contact us today to learn more.
Andrea M is a freelance writer available on WriterAccess, a marketplace where clients and expert writers connect for assignments.