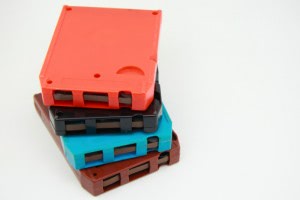 If you've noticed some slippage in website traffic and suspect that your web design may be totally out of date, take heart: there are straightforward methods for determining whether it's time for a re-design.
Web design is an evolving art form, with trends driven by shifting styles and emerging technology. Since the media used by a fulltime interactive designer change so quickly, websites are not a static art form. The following signs will let you know if your website is telling the world how old-school your thinking is.
1. Your site is functionally clunky
Best-practice navigation evolves rapidly, and the credibility of your brand requires a streamlined online experience. You want to give the impression that the quick easy navigation on your site reflects the experience people will have when they do business with you. Menus, sidebar navigation, mininavs, footers, hyperlinks: these all have a part to play in building intuitive pathways. Other functional questions to ask yourself include: Are your files too large, leading to slow-loading pages? Does your site still use Flash? (Not a good idea.) How well does your content render on new and old browsers? Is it easy to update the content on your site without having to call your web designer? (You'll be much likelier to actually post fresh content if you can do it yourself.)
2. You're on page 10 of search results
Google's Panda and Penguin updates to their search algorithms changed the way that websites were ranked. Stuffing text with keywords designed for the robotic eyes of web crawlers now gets sites penalized; good SEO practice requires unique, well-written text that's not larded with ad links. Keywords have to occur organically, and they can't be too concentrated. Likewise, inbound links that come from social media platform are gold as far as both marketing as well as SEO.
3. Nobody can "Like" your site
In addition to achieving higher rankings, sites with plenty of social media tie-ins ( promoted posts, "Like" and "Follow" buttons, lots of cross-platform content) will simply attract more traffic straight from their networks. Google Authorship is a great tool to boost your blog in search results. There are also many analytics that are based on the interaction between your website and social media and these will provide you with instant feedback.
4. Your technology is lagging
This is related to function (#1 above), but it pertains to physical technology. How well does your site show up on hand-held devices? Is your site responsive? While companies used to maintain different websites altogether for mobile devices, that was back when browsing the internet on your phone was a novelty. Now that phones and tablets are becoming the most common portals for online shopping, savvy businesses are establishing a single responsive site with just one address for incoming links. Furthermore, if you have a physical retail location, it's very important that your site interact well with mapping and location technologies, so that customers looking for something near their current location will easily find you.
5. Your aesthetic is retro, but not in a good way
An up-to-date aesthetic is a bit harder to pin down than some of the other metrics here, although it's certainly related to ease of navigation and functional efficiency. It's based in purely artistic decisions such as use of white space, fonts, colors, and even size. Your branding is closely tied to the abstract feel of your visual design choices. Some markers of outdated — or simply unappealing — web aesthetics that mark you as behind-the-times include white-on-black text, glossy buttons, novelty navigation options that do coy little tricks, and music that starts automatically.
One bonus hint: Don't redesign just because you can
An interesting point to be aware of as you plan a freelance web designer job of redesigning your site: users tend to dislike change. Full redesigns can have negative impacts on customers who appreciate what's familiar about your website. If you think in terms of "realigning" instead of redesigning, your changes will be driven by functional needs rather than by a vague impression that it's time for a change. The realignment approach is to start from a minimalist viewpoint, making only those changes necessary for adapting to user convenience or new technology, while preserving as much as possible of your brand's visual identity. Contact us today to learn more.
___________________________________
Artisan Talent is a Digital, Marketing and Creative Staffing Firm placing talent in jobs perfectly matched with their skills all over the US.  For available jobs, to submit your resume, or learn more about working with Artisan Talent, contact us here.
Connect with Us
Linked In| Glassdoor| Facebook | Twitter | Instagram | Pinterest