Things Every Web Designer Shouldn't Do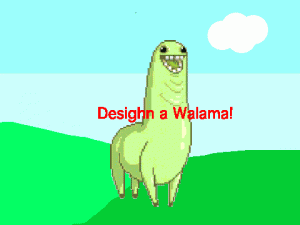 There are a lot of things that you can do to get work through a creative talent agency as a freelancer, and five things that you (a web designer) should never, ever do.
Engaging in the Price Wars
The Price Wars are a race to the bottom, and the only thing scarier than losing that race is winning it. Win on your abilities, not by being cheaper than the other designers.
Contact Artisan and we'll help you make sure you get paid what you're worth.
"Just Copy This Site"
Whenever a client asks you to copy a site, all you're doing is setting yourself up for a fall and building a website that you won't want to take credit for. Your reputation is everything when it comes to web design careers, don't do work that you can't take pride in.
"Don't Worry About What This Site Is For"
Designers may not always get burned by a client's unethical business practices toward end users, but there are precedents for it. It's your responsibility to know the legal issues surrounding the sites you create and to not be part of anything untoward. Don't work for a client you wouldn't trust as a customer.
"Let's Partner Up"
Any client that wants to pay you with sales through the site, ad revenue or a partnership model is just trying to get out of paying you for your work until they can guarantee that it will make them a millionaire.
"I Need This Done NOW!"
If a client can't be bothered to contact a designer more than a day before their project needs to be finished, then they're probably not anybody that you want to work with.
It's all too tempting to say "yes" to every client who comes along, and when you're strapped for cash, saying "no" is very hard, but the more you say "no" to abusive, demanding, cheap and just plain sleazy clients, the more time you'll have to devote to the clients who appreciate your hard work and talent.
___________________________________
Artisan Talent is a Digital, Marketing and Creative Staffing Firm placing talent in jobs perfectly matched with their skills all over the US.  For available jobs, to submit your resume, or learn more about working with Artisan Talent, contact us here.
Connect with Us
Linked In| Glassdoor| Facebook | Twitter | Instagram | Pinterest