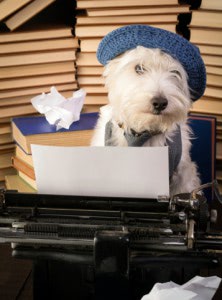 Caroline Ceniza-Levine, a 15-year job recruiting veteran recently made a shocking admission in Forbes: she almost never reads applicants' cover letters. Almost. It's that "almost" that should give all job seekers pause before trying to get away without one, however. The truth is, nailing the cover letter is just as important as keeping your job interview techniques sharp and fresh. Here are five reasons why.
Impress Sticklers
While some hiring managers may not read cover letters on a regular basis, others will reject you if you don't include one—and you never know which person you're trying to impress. A generic, lack-luster or non-existent cover letter may cost you a chance to even interview. On the other hand, a short, targeted cover letter can work wonders, as Ceniza-Levine explains in her video blog.
Build Your Brand
Resumes list employment history facts, but cover letters give you a chance to show a little personality. This is why a cover letter for freelancers is so important. It gives you a chance to quickly tell a story about your accomplishments that can illustrate how your skills can benefit your potential client, and show how you might fit into their culture.
Focus
Cover letters have to be short. As Linda Spencer from the Office of Career Services at Harvard University discusses in this video, hiring managers spend about 7 seconds on each cover letter or resume. It takes work, but writing your cover letter focuses you on the most critical 2-3 things the hiring manager must know about you; a skill that also improves your job interview techniques.
Connect
If at all possible, reference someone you know at the company, or a time when you may have met the hiring manager in the past at a conference, a recruiting fair or some other occasion. Again, this will catch the reader's attention and establish a relationship that impresses more than a cold-contact.
Stand Out
In Ms. Ceniza-Levine's video she deconstructs the one outstanding cover letter she's seen in 15 years that actually resulted in someone getting the job. She says what stood out the most to her was the applicant's knowledge of the company's needs and how she could personally address them. The applicant had really done her homework. It went way beyond a generic cover letter and made the client feel special. Everybody likes that.
Monster.com recommends that you never skip the cover letter—unless the job description specifically says not to send one (that may be the employer's way of testing your ability to follow directions). Also, some online job applications don't give you the opportunity. Otherwise, craft an individual cover letter for each client.
If you need advice writing a cover letter for freelancers, we have plentiful resources here at Artisan. Remember to keep it short (no more than 3 paragraphs that fit on one page with generous and open margins), and remember to shine! Contact us today to learn more.
Andrea M is a freelance writer available on WriterAccess, a marketplace where clients and expert writers connect for assignments.
Thank you for reading about a cover letter for freelancers.
___________________________________
Artisan Talent is a Digital, Marketing and Creative Staffing Firm placing talent in jobs perfectly matched with their skills all over the US.  For available jobs, to submit your resume, or learn more about working with Artisan Talent, contact us here.
Connect with Us
Linked In| Glassdoor| Facebook | Twitter | Instagram | Pinterest