Viral Video
There's great news in the world of online marketing: videographer and film editor jobs are growing in abundance, thanks to companies seeking to cash in on the rapidly expanding and ever-increasing popularity of online marketing videos. The wildest dream of professional videographers and marketing experts alike, creating a video that goes viral the way the "Old Spice Guy" commercials did isn't a cinch. But it's also not impossible.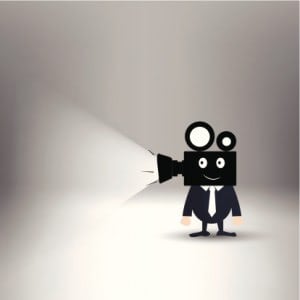 Here are a few practical tips to help push any video marketing strategy closer to the possibility of taking the online world by storm.
Don't go after the competition's jugular. Catfights are ugly. Especially those that are caught on video. Toss in the competition factor between two brands vying for the same audience, and you've got yourself a recipe for how not to appeal to a vast audience. People like it when brands play nice, and the evidence shows that the vast majority of repeat video viewers prefer being confronted with positivity over negativity. A viral ad should make the audience smile, not cringe. The best way to do that is to play nice with the competition.
Make the viewers relate to the product. One of the most important keys to a successful online marketing campaign – whether your forte is video marketing, content creation, or app development – is to foster engagement with the audience. No better way exists to engage viewers than to create relatable circumstances that they can identify with. Before recording a single frame, work on developing scenarios and images that the everyday person can look to as a page torn straight out of their own lives.
Bring in the pros. Not everyone has the budget to reel in a high profile movie star for their video campaign. This doesn't mean you can't still seek out and find talented individuals with experience in front of the camera to help bring a video to life. By also working with capable content writers to help flesh out ideas, you can create a video that not only looks great, but that's also compelling.
Leave 'em wanting more. There are two schools of thought when it comes to creating online videos that help sell a product or services. One is to pack as much punch into a single video as possible, loading the viewer up with enough information to help them inform their buying decision. The other is to set out a series of fun and interesting morsels that viewers will snatch up. Viral video creation is all about encouraging repeat views by the same individual, with the ultimate desired goal of having that person share it with their friends, and so on. You can't do this if you don't leave people wanting more. Best methods of accomplishing this include keeping the video brief enough so it can be viewed quickly and releasing a series of story-oriented vignettes that create anticipation.
Developing a viral video marketing strategy requires professionalism and planning. Sure, there are lots of videos that go viral unexpectedly. But who wants to leave these things to chance? Follow the tips above, and you can go a long way toward creating a video that will bring in droves of viewers.
Artisan Talent connects freelance videographers with businesses seeking top notch, experienced advice on how to build and create sustainable viral video marketing strategies. Contact us today to learn more.