About Artisan: 
We are a digital, creative, and marketing staffing agency. We advocate for the best talent, including Graphic Designers, Web and Mobile Developers, UX / UI Designers, Instructional designers, Social Media specialists, Writers,  Project Managers, and more. We nurture relationships with the best clients, from  Design Firms and Advertising Agencies  to  Nonprofits and  major corporations.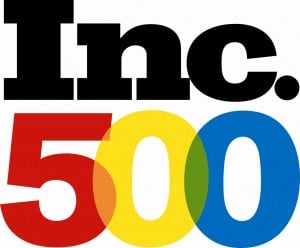 In 1988, Artisan came into being as one of the first creative staffing agencies for freelance graphic designers, art directors, photographers, and illustrators in Chicago. By 1993, Artisan had tripled in size and was cited in Inc. Magazine as one of the 500 fastest growing companies in the nation. We've continued to evolve ever since, becoming one of the most successful and influential digital, marketing, and creative staffing agencies not just in our hometown, but across the entire country.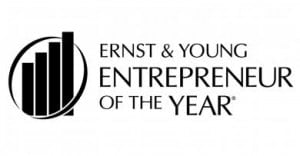 Artisan's revolutionary approach to the industry and continuous striving for excellence has helped it achieve success and garner attention along the way. This was further reinforced when Artisan's CEO and founder Bejan Douraghy was selected as a finalist to Ernst and Young Entrepreneur of the Year in 2008.


After winning our first prestigious Inavero "Best of Staffing" Award in 2010, we are glad to announce that we have continued with that tradition, by winning awards in 2014, 2015, 2016, and 2017. Artisan Talent has been honored in both categories: "Best of Staffing – Clients" and "Best of Staffing – Talent". This ranks Artisan in the top 2% of all staffing agencies nationwide.
Artisan Talent received net promotor scores (NPS) of 75 percent for their clients and 72 percent of their talent. This puts us in the rankings of "World Class" industry leaders and is significantly higher than the industry's average. Thanks again to our wonderful clients and talent who have ranked us with the best of the best!

2016 was a banner year in which in addition to our two Inavero "Best of Staffing" Awards, 
Time Out New York ranked Artisan Talent as the #1 creative staffing agency in New York City, Better Team ranked Artisan as one of the top staffing agencies in the nation, and Owler ranked Artisan as one of the hottest companies in the nation.

Our goal is to be the first choice for top clients and talent, and to build strong, ongoing relationships with those top businesses and talents. We are committed to being talent advocates in their quest for career advancement and Client advocates in their quest to secure the best available talent.
National Reach
Artisan is now a respected authority and leader in the creative staffing industry. With offices in Chicago, New York, Los Angeles, San Francisco, Washington DC, Indianapolis, Denver, and Cincinnati – and placing talent nationwide – we have a wealth of powerful client relationships and a tested reputation for talent advocacy. Today, Artisan serves 2,000 companies around the United States, along with thousands of skilled professionals in a wide variety of fields.
Whatever your business needs, we have the resources to facilitate the perfect match. The broad range of specialty professionals we represent and the close relationships we sustain make the difference. Thank you for reading About Artisan.