Founder's Bio: Bejan Douraghy, CEO, Artisan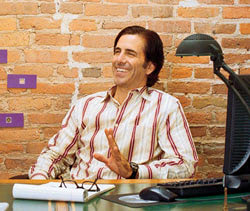 "Everyone has the power for greatness – not fame, necessarily, but greatness – because greatness is determined by our individual creativity."
—Bejan Douraghy
In 1988, at age 25, Bejan Douraghy ventured from New York City to Chicago with $1,000 in his pocket and a business concept. A prior job experience had taught him a valuable lesson—you have to treat creative talent with the same level of respect as your clients because as a staffing agency, you're in the business of people. With that in mind, he launched Artisan Talent.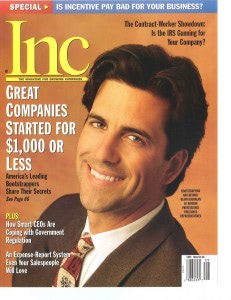 Within five years, Artisan tripled in size and was named one of the fastest-growing private companies in America in Inc. magazine. A year later, Bejan appeared on the cover, discussing about how bootstrappers change their business practices to foster growth and move beyond the start-up phase. It would be harder now to call him a bootstrapper, but he has not forgotten what he has learned.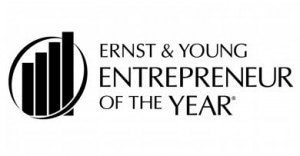 Bejan's revolutionary approach to the industry has helped him continue to achieve success and garner attention along the way. He was selected as one of 2008's Ernst and Young Entrepreneurs of the Year.
Artisan is now a digital, creative, and marketing staffing agency for top talent in Chicago, New York, Washington D.C., Indianapolis, Denver, Cincinnati, San Francisco, and Los Angeles. We balance the demands of boutique, national, and international companies with the needs of the top talent they trust.
Serving nearly 2,000 companies and thousands of visual, digital, marketing and creative professionals, Bejan has built one of the best-known and respected brands in the country's creative staffing services industry. He attributes the success of matching the right people for his clients' needs and assembling the right internal team for his company's culture and growth. Artisan continues to gain recognition through community outreach, recognizing the best talent in the global creative community.
Background
Bejan holds a Bachelors degree from Syracuse University and is a member of Vistage and Entrepreneurs' Organization (EO);. He has participated in three Chicago marathons and Accenture triathlons; and has been practicing Wing Chun, a form of Kung Fu, for over 20 years.
Artisan's offices in Chicago, New York, Indianapolis, Denver, Cincinnati, and Washington, D.C. are complemented by partner offices in Los Angeles and San Francisco with Artisan Creative.