Build Better Blog Traffic
Remember that fantastic series of blog posts you wrote a year ago? If you've been blogging for awhile, you know that those old posts, great as they are, may not be getting the attention they deserve. How do you build better Blog Traffic?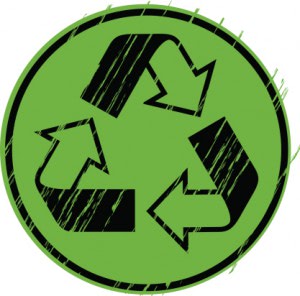 If you have a treasure trove of older articles, don't just let them sit there—make them do something Try these tips for bringing older posts back into the limelight, and you might get some attention from new potential employers.
Tweak for SEO
Good SEO helps potential new readers—people who are just as passionate about your topic as you are—find you more easily during a search. But don't let the idea of keywords scare you. Rand Fishkin, the CEO and co-founder of SEOmoz, writes an excellent blog post that stresses why good SEO never needs to stymie good blog writing. In fact, many blog platforms (like WordPress, Joomla and Drupal) have SEO assistance built into them.
Ditch Mysterious Headlines
You may like to write sneaky headlines to coax readers into your blog, but that won't help your blog get noticed during a Google search. Again, SEO is critical here too. Spend some time making your headline catchy, but also specific and clear as to the content of your post. Then, when a fellow enthusiast types your blog topic into a Google search, your posts will float to the top! You may even connect to potential jobs in creative writing this way!
Share and Tweet
Use the power of social media to revive old blog posts that may still be relevant today. It is possible that newer fans and followers of your blog never saw the great stuff you posted last year, so give them some fresh air with a Facebook post or Tweet during high-traffic times. During an interview for Bloomberg Businessweek, Eric Nakagawa of I Can Has Cheezburger fame says his site often shares posts during lunch, in the evening, and in the morning, when fans are looking for a funny diversion. Think about what your audience wants and when your followers will be most receptive.
Connect Old and New Posts
As you continue to write regularly (and you must if you want to use your blog as a springboard for finding work), use new posts to connect readers to older posts by linking back to them within the newer content. This gives your newer fans a chance to catch up on what they missed before they started reading your blog. Never skip a chance to refer back to great older content in your newer posts.
Branch Out into Other Media
Have you ever tried uploading a podcast or a YouTube video? Not only do these media give you a chance to talk about older blogs in connection with newer blogs in a different format, they also give you more SEO opportunities.
Most importantly, just keep writing! Continuously adding fresh content to your blog and using that to keep your older posts in play will help you bring in more readers (Blog Traffic) and solidify the relationship you have with your current ones! Happy blogging!
Andrea M is a freelance writer available on WriterAccess, a marketplace where clients and expert writers connect for assignments.
___________________________________
Artisan Talent is a Digital, Marketing and Creative Staffing Firm placing talent in jobs perfectly matched with their skills all over the US.  For available jobs, to submit your resume, or learn more about working with Artisan Talent, contact us here.
Connect with Us
Linked In| Glassdoor| Facebook | Twitter | Instagram | Pinterest