Common Myths of Mobile App Creation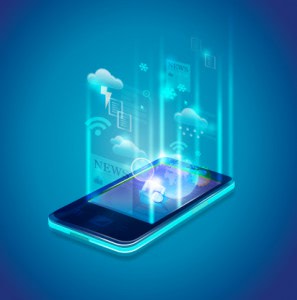 Effective mobile app creation isn't easy, and mobile developers have a tough job. Because of the complexity of mobile app development, some businesses create ineffective apps or avoid them altogether.
The problem becomes even more serious when misconceptions or misunderstandings about mobile app creation lead to bad development or implementation decisions. Below are some debunked myths about mobile app creation to help businesses get the most out of mobile apps.
1. Mobile apps are cheap
The cost of creating a mobile application is dependent on the simplicity of its features. However, these apps are rarely inexpensive, even if they are extremely simple. If you plan to build mobile apps for your company, expect to invest some capital. If you want more advanced features, be prepared to pay for them.
2. Mobile apps are only for smartphones
Although smartphone users are one of the greatest consumer bases for mobile applications, other devices can also access the apps. For example, consumers with tablets and wearable technologies can use your apps as well.
3. After the app is built, you can relax
Building a mobile app is one of the most difficult steps in the process. However, your job isn't finished just because your app is up and running. Before you can release the application to the public, you need to test it carefully for bugs, user-friendliness and effectiveness. To ensure your app's success, you also need to develop a strategy to market it to potential users. Otherwise, it may get lost among the competition in the app store.
4. You can develop an app quickly
Don't expect to dream up an application and launch it the next day. Although simple apps can be developed more quickly than complex apps, the creation process can take several weeks to complete. Take your time during development, as trying to move too fast can lead to glitches and poor marketing.
5. Businesses can't develop mobile apps unless they know everything about them
Learning about mobile app development before you begin the process can be helpful. However, you don't have to know everything there is to know about mobile applications in order to build or launch one. If you have a good idea for an app, professional mobile app developers can help you fill in the gaps.
Artisan can help with all of your marketing education and creative staffing needs. Contact us today to learn more about mobile app creation and much more.
Amanda M is a freelance writer available on WriterAccess, a marketplace where clients and expert writers connect for assignments.