Design Lessons Gained from US Politicians' Websites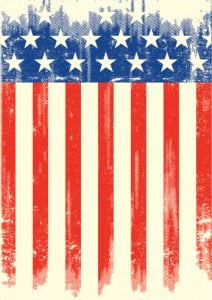 When visitors click on a politician's website, it should be welcoming, easy to navigate and informative about the politician's life and agenda. It should also encourage interaction. Web designers can gain lessons about how to help create this successful user interface by viewing and analyzing politician's websites.
A successful politician's website is like a doorway; when you click, you are knocking on the door. If the website opens to a gracious image and attractive message, it is likelier that a visitor will step inside and explore additional pages.
Digital Dazzle Vs. Digital Dud
Many politicians now include YouTube-type videos on their websites. Some take greetings to amusing yet effective extremes, such as tech-savvy U.S. Representative Jared Polis of Colorado's 2nd Congressional District.
Open Polis' website for the first or second time and a little image of the congressman steps onto the page, welcomes you, makes suggestions for navigating the site and then politely says thanks for visiting and 'come back soon.' Then Polis pulls his arms tight to his sides, says 'Beam me up, Scotty,' breaks into particles and disappears.
Contrast this friendly bit of digital dazzle to the homepage of Kelly Ayotte, U.S. Senator for New Hampshire, which greets visitors with a lengthy contact form instead of a message. It almost seems to say, 'What do you want?'
Political Website Basics for the UI Designer
If visitors to a politician's website like what they see, they are more likely to interact by making a campaign contribution, volunteering, or clicking through to the social media sites to which it links. This, of course, is a politician's definition of successful user interface.
From the visitor's viewpoint, good UI means ease of use — including an uncrowded look and good readability — along with the opportunity to access information about the politician's background and agenda. Visitors need to be able to quickly find an 'About' page with biographical information and a tab or sidebar leading them into a review of the politician's stance on issues.
For example, click on the 'agenda' button at the top of the website for U.S. Senator for New York Kirsten Gillibrand and it leads to a long list of position statements about matters ranging from promoting manufacturing in America to strengthening the garment industry. All are illustrated with attractive photos that pique the viewer's interest.  UsaBad photos — as in blurry, poorly framed or glad-handing type shots — are a basic error in web design. If a photo won't compel visitor interest it shouldn't be used. In fact, they can earn a politician's website an award for being terribly designed.
In March 2013, BuzzFeed Politics named Florida Senator Bill Nelson's website the worst in the U.S. Senate. The scathing review makes a reader want to suggest that the politician hire a web designer and then cringe at the thought that maybe he did.
Design and Perception Problems to Avoid
The Amsterdam-based company Usabilla, which analyzes customer response to websites, conducted a study in 2012 of Barack Obama's and Mitt Romney's U.S. presidential campaign websites. Usabilla asked participants what was most important to them when visiting those sites. The majority of study participants said their greatest need was for information about positions on key issues.
One of the Usabilla study discoveries was that participants didn't like scrolling down the page to find what they needed. So donation buttons and regular page features such as tabs leading to other pages need to be within the top half of the web page, according to Usabilla.
Another takeaway that Usabilla offers is that designers shouldn't overdo it with buttons asking for donations or connecting to online stores selling political memorabilia. In a second earlier study of webpages promoting 2012 candidates for the Republican presidential nomination, Usabilla concluded that a an over-abundance of money-oriented buttons made users distrust politicians and view them as greedy.
So when designing a great politician website, the UI designer needs to keep in mind balancing the viewer's needs with those of politicians. It's like a dance in which the politicianand the web designer need smooth moves. Contact us today to learn more design lessons about effective political website design that doesn't step on the toes of constituents or politicians.
Alicia R is a freelance writer available on WriterAccess, a marketplace where clients and expert writers connect for assignments.
___________________________________
Artisan Talent is a Digital, Marketing and Creative Staffing Firm placing talent in jobs perfectly matched with their skills all over the US.  For available jobs, to submit your resume, or learn more about working with Artisan Talent, contact us here.
Connect with Us
Linked In| Glassdoor| Facebook | Twitter | Instagram | Pinterest