Facebook's New Business Mobile Design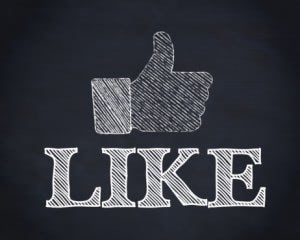 Facebook is known and frequently criticized for making sudden changes to the layout and appearance of pages. While most of the complaints about this come from users who didn't have time to brace themselves against unwanted changes – or the opportunity to opt out of those changes – sometimes the improvements are actually beneficial. They can even help improve your company's business. Such was the case recently, when Facebook announced improvements to the mobile look and layout of pages.
Facebook's New Business Mobile Design: The Changes
If you take it from a before/after perspective, it's easy to see the reason Facebook decided to tweak the way business Facebook pages appear on mobile devices. Here are a few examples of some of the changes.
– Larger buttons were designed so that users can now tap options with greater ease. Before, options such as "Like," "Call" or "Check In" were a bit more tricky to press and more oriented for desktop users. The new layout features a horizontal row of larger buttons, and a "More" button that expands to include additional options.
– Map view was incorporated just below the options buttons, so that anyone accessing a business through their mobile would be able to find easy directions. This inclusion can be a boon to businesses that exist in the brick and mortar world and rely on walk-in clientele to survive. The closer a user knows they are to your store at any given time, the easier it will be for them to swing by and pay you a visit.
– A five-star rating option was included to enable business customers to share their experiences with others. The ratings system, unlike the trademarked "Like" button, ranks a business with respect to quality. When someone has a positive experience, they will leave the appropriate star rating so that others can know what to expect. With this option now highlighted and placed into such a prominent location, business owners should focus extra effort on providing superior service.
– Posts that you pin are kept visible for longer. Businesses with a lot to say on social media often choose to exercise the option to "pin" certain statuses or headlines to their Facebook page. This ensures that important information doesn't simply get buried as the page continues to receive activity. On Facebook's updated business mobile design, pinned posts remain on top so that mobile users will be able to see them right away.
– Improved mobile management for admins who want to toggle back and forth between public and admin view. Larger corporations that have parent and child Facebook accounts can also get around a lot easier with the new mobile layout.
What the Changes Can Do for Business Owners
According to Facebook, more than half of its user base accesses the website through their mobile devices. For business owners, this makes Facebook one of the most valuable and effective tools for mobile marketing and engagement. With sites like Yelp already in existence to help consumers find quality businesses, Facebook's updated interface can only help business owners with additional visibility.
What Business Owners Should Do
If you haven't already updated your company information – in specific, things like telephone number and physical address – this should be your first step. This is the principal information that will come up for users to see when they access your mobile business page, therefore it's critical that hours of operation and even profile photos and logos are maintained regularly.
To learn more about mobile applications marketing, facebook's new business mobile design, or to get into contact with mobile app developers who can assist in your marketing efforts, contact us today to learn more.
Vince F is a freelance writer available on WriterAccess, a marketplace where clients and expert writers connect for assignments.