Need a Responsive Design?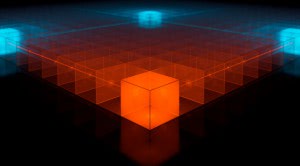 Inquiring minds and business owners like yourself want to know: what's the big deal about responsive design for websites? Isn't it enough to simply deploy two versions of your site – one for desktops, the other for mobile devices – and be done with it? The answer to that question is, most assuredly, no.
When it comes to the issue of web design for small businesses (and large businesses too, for that matter) there are about a million things to consider that could ultimately dictate the fate of your company's online presence. Responsive design for websites is one of the most important, and one that should be undertaken with the greatest attention to detail.
How Does it Work?
Responsive design for web works by taking a single site architecture and employing the use of a CSS script to talk to the device that's accessing it. Essentially, responsive web design tells a device, whether that device is a 10-inch tablet PC or a 17-inch laptop computer, how to display the site for optimum performance. As you know, there's a big difference in how your site will look when accessed on a large flat panel monitor versus on a comparatively tiny smart phone screen. But if your site has a responsive design, it'll be fully functional for all visitors, regardless of how they're accessing it.
What's the Benefit to Your Bottom Line?
The design and maintenance of your company website is critical, but so is the issue of cutting back overhead and unnecessary expenses. Responsive web design is an "all-in-one" online solution in that your company will only have to maintain a single website, as opposed to taking the scattershot approach of having one site to render properly on desktops, another for tablets, and yet another for small-screen smart phone devices. Naturally, this approach also enables you to implement design changes and updates to your business website in a single action, which can have a dramatic impact on your ability to roll out new initiatives or new products quickly. For example, let's say you're running a discount on goods or services for a short period of time. When you have only one website to update, you can do so simply, without having to worry about any overlap.
The Trouble with Unresponsive Sites
There's a reason why responsive design is among the most popular of all current web design trends. Another reason, aside from the simplicities it can bring to your business operation, is because it can deliver a much faster, simpler browsing experience for your site visitors. If you've ever been concerned about the number of site visitors you get who immediately abandon your site because they're having issues navigating it (and if you haven't been, you ought to be), then you know the onus is on you to give them fewer and fewer reasons to do so. Having a responsive design ensures that there's no text on your site too small to read, no functions that will not operate on certain devices, and no reason for a site visitor to exit out of frustration.
If you're not sure how to go about redesigning your site to appeal to the highest number of visitors possible, rest assured. You're not alone. The good news is, there are literally tens of thousands of capable web developers and site programmers in the job market today that are available for hire who can take care of all that for you. The trick is finding them. At Artisan Talent, you get immediate access to the resumes and portfolios of hundreds of professionals who specialize in web design for small businesses. To put your company one step closer to achieving the kind of online success enjoyed by the giants of the industry, visit www.artisantalent.com.
Vince F is a freelance writer available on WriterAccess, a marketplace where clients and expert writers connect for assignments.