If you've been looking for the best jobs for any length of time and you're running out of options, you may have already arrived at the opinion that there's no such thing as a lousy job. After all, pretty much anything beats unemployment – right?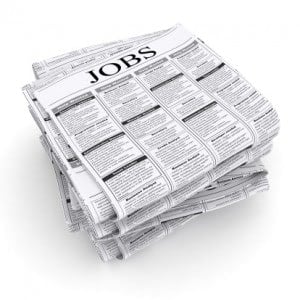 There are, however, certain jobs that take the cake with respect to pay, opportunity, and growth. And for job hunters with special skill sets, many of those jobs can now be done on a freelance basis. Here's a quick list of some of the most rapidly growing gigs.
Computer systems analyst
Already enjoying a low unemployment rate of 2.5 percent, computer systems analysts occupy a niche that's only guaranteed to grow the more companies rely on information technology. Average earnings for computer systems analysts are $78,770 per year, according to the Bureau of Labor Statistics.
Software developer
It's expected that between now and the year 2020, there will be an increase in software developer jobs of over 140,000. With the potential of earning approximately $89,280 per year, software developers are proving to be one of the most in demand and high paying jobs in the country.
Web developer
Web design careers are booming, and that's owed in great part to the vast number of companies that are taking to cyberspace as a means of getting their products and their message out. As a consequence, web design careers are flourishing, predicted to grow another 22 percent in coming years. The median salary for web developers today is $77,990.
Market research analyst
According to the Bureau of Labor Statistics, opportunities in this specific career are expected to grow by more than 40 percent between now and the year 2020. Typically making a rate of $60,250 per year, the market research analyst plays a critical role in showing companies how their marketing efforts are paying off and how best to maximize results through various campaigns, including social media marketing.
Artisan Talent offers job seekers the opportunity to connect with companies that are looking to hire freelance professionals in careers as diverse as web design, marketing, and graphic design. By registering with Artisan Talent, your resume and portfolio will be made available for companies seeking the services you offer. Likewise, you can apply for the best jobs and make contact with companies in a broad range of industries. To get started, visit www.artisantalent.com.
Vince F is a freelance writer available on WriterAccess, a marketplace where clients and expert writers connect for assignments.
___________________________________
Artisan Talent is a Digital, Marketing and Creative Staffing Firm placing talent in jobs perfectly matched with their skills all over the US.  For available jobs, to submit your resume, or learn more about working with Artisan Talent, contact us here.
Connect with Us
Linked In| Glassdoor| Facebook | Twitter | Instagram | Pinterest