Facebook Offering Up New Developer Tools
Facebook has taken another giant leap forward in its quest to become the all-in-one, one stop shop for everybody's internet needs. It's also decided to take important steps toward making the lives of application developers that much easier by offering up new developer tools. Recently, the social networking behemoth unveiled what it's calling "the next evolution of Facebook Platform for mobile." These changes come as welcome relief for developers who have been clamoring for a more streamlined approach to integration. It also signals a growing trend toward the overall improvement of the mobile experience.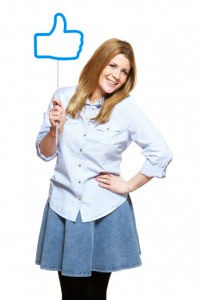 Historically, Facebook hasn't been known for providing the most outstanding developer tools in the mobile sphere. But by giving developers a handful of new tools, Facebookers "on the go" can soon expect to encounter far more user friendly capabilities. While this is great news for the people whose use of Facebook is limited to the personal, it's even greater news for business owners and application developers who use it professionally.
Infusing Open Graph with Mobility
For years, Facebook has provided a handy set of tools and APIs that allow third party developers to design applications that easily assimilate into its open graph. The newly announced developments expand that freedom and make it possible to employ those applications in a seamless fashion when a user accesses Facebook via their mobile device. Considering the fact that mobile use of the internet is expanding at an astronomical rate, this is vital to giving businesses the necessary tools to continue to use Facebook to drive business.
Better Mobile Link Sharing
Another great improvement being rolled out is the ability for developers to improve upon link sharing through Facebook's new native Share Dialog. Before, developers were limited to what users could accomplish on their mobile devices. This made sharing things on Facebook – a critically important tool for social media marketing – cumbersome at best and near impossible at worst. Currently, the native Share Dialog is only available for iOS applications and even that is still in beta test mode. Plans are to release a beta version for Android soon.
Updates to SDK for iOS
Adding further improvements to the design experience and expanding the capabilities of developers that work in iOS, Facebook has also rolled out a significant update to its SDK (Software Development Kit). It was also announced that Facebook will soon make its SDK available for Android developers.
The End Goal
Transforming Facebook into an even more application friendly place is the end goal. Giving professionals the tools necessary to integrate their applications with Facebook and make sharing simpler will help usher that progress along. As everyone should by now already know, operating a highly usable website and offering applications that are catered to mobile use is key to driving engagement and maximizing visibility. This is something that the new developer tools on offer by Facebook will help ensure. Already, Facebook is compatible with the vast majority of the top 100 best selling iOS and Android apps on the market – 81 percent for iOS and 70 percent for Android. The recently announced tweaks will serve to throw the door open to the possibility for businesses and developers to reach even more people, well into the hundreds of millions.
Where Do I Start?
Contact Artisan Talent today to learn more about marketing your application to the masses. Artisan also provides resources that can put you into direct contact with a fulltime interactive designer or app developer who can help you achieve your website and application objectives. If you're an experienced developer interested in honing your craft or finding a freelance web designer job, Artisan's platform enables you to post your resume and contact information for businesses and talent recruiters to see. Check out your options.
Vince F is a freelance writer available on WriterAccess, a marketplace where clients and expert writers connect for assignments.
___________________________________
Artisan Talent is a Digital, Marketing and Creative Staffing Firm placing talent in jobs perfectly matched with their skills all over the US.  For available jobs, to submit your resume, or learn more about working with Artisan Talent, contact us here.
Connect with Us
Linked In| Glassdoor| Facebook | Twitter | Instagram | Pinterest