Hashtag Integration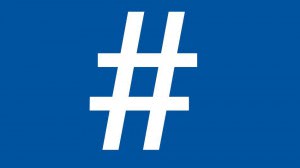 Facebook provides social networking services that allow users to interact with each with other. The Wall Street Journal reported that Facebook had more than a billion users as of September 2012, and most Facebook users access this site on mobile devices, according to The New York Times.
Facebook is currently considering the use of hashtags, which would require extensive coding changes to its website. This could significantly increase the value of a web design portfolio, since these creative staffing specialists would be needed to implement these changes to Facebook. Hashtag integration will also increase Facebook's competition with Twitter.
For anyone who's still catching up, here's a refresher.
Operation
Facebook users must register before they can use the site, and they will also create their profile in most cases. This allows a user to classify other users as friends and exchange messages with them. These messages to other users may also be generated automatically by the site when certain events occur, such as when users update their profile. Users may also communicate with other users by joining a group on a particular area of interest.
The Facebook site must update large amounts of data quickly, which needs a complex architecture to meet this requirement. It stores new events at the end of a log file, which the system eventually writes to storage on a group of distributed servers. The interface for the Facebook site retrieves the data from multiple storage devices by using an internal tool called Ptail. This tool separates this data into three streams, including actions, news feeds and plugins, which reside on separate clusters. Facebook processes its data in small batches to accommodate periods of high demand.
Hashtags
A hashtag is a text phrase, or tag, that begins with the "#" character, commonly known as a "hash". Hashtags are already in wide use with microblogging services such as Twitter, Google+, Tumblr and Instagram that send short messages. Users can search for messages that contain a particular hashtag, allowing these sites to group messages by subject. Hashtags can therefore serve as a discussion forum which can attract individuals who are interested in a particular topic. Topics on a social networking site that become extremely popular are known as trending topics, and are often organized by some criteria such as geographic location.
Users don't register hashtags, nor do they control their use. A hashtag can theoretically remain in use forever, although its practical longevity depends on the specific phrase. Hashtags don't have restrictions on their application, so users can use them for any purpose they wish.
Integration by Facebook
The Wall Street Journal reported in March on the possibility that Facebook may integrate hashtags. Facebook has not announced a specific implementation date, although it appears unlikely that this will occur in the immediate future due to the amount of work required. The primary use of hashtags on Facebook would allow users to click on a hashtag, which would display all of the conversations associated with that hashtag. This could cause users to remain logged in on Facebook, causing them to view more ads. Users could also use hashtags to sort photographs, a capability that Instagram already has.
The use of hashtags illustrates the increasing battle between Twitter and Facebook as they compete for the same advertising revenue and users, especially mobile users. These social networking sites have previously occupied different positions in social networking, with Twitter used primarily for broadcasts and Facebook used mostly for communication between friends and family. Hashtags will allow Facebook users to share their content with the public more easily, allowing Facebook to compete in an area previously dominated by Twitter.
Emmet M is a freelance writer available on WriterAccess, a marketplace where clients and expert writers connect for assignments.
___________________________________
Artisan Talent is a Digital, Marketing and Creative Staffing Firm placing talent in jobs perfectly matched with their skills all over the US.  For available jobs, to submit your resume, or learn more about working with Artisan Talent, contact us here.
Connect with Us
Linked In| Glassdoor| Facebook | Twitter | Instagram | Pinterest