Whether you've dipped your big toe in the video marketing waters or dove in headfirst, to remain competitive in today's global environment, businesses can't ignore the benefits of a sound video marketing strategy. According to the Pew Research Internet Project , the number of adult individuals who download or view online videos continues to rise. In 2009, 69 percent of adult internet users watched or downloaded online videos compared to 78 percent in mid-2013. While video sharing sites, such as YouTube and Vimeo, play a significant role in this increase, educational videos have been growing in popularity among video viewers.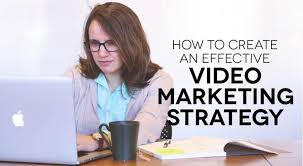 Here are four ways that businesses, large and small, can capitalize on the video viewing and sharing explosion.
1) Post videos on YouTube
While this is may be an obvious must-do in a video marketing strategy, surprisingly many businesses fail to take advantage of this opportunity. If you don't have a YouTube channel for your brand, then you're missing out on a fabulous opportunity to capture eyeballs — and sales. It's the first, and one of the easiest places to start, in your video marketing campaign. Begin by creating a YouTube channel, complete with your logo, slogan, tag line, company colors, and of course brand name. Make sure your channel description contains keywords and keywords phrases relevant to your product, service, niche, and industry. When properly optimized, YouTube videos can rank well on search engines.
2) Add captions and transcribe your videos
Two of the best ways to maximize your video viewership is to add captions and transcription to your videos as part of your film editor jobs stage in your video production. Captions and transcription capture the text representation of the audio in your video. Both will repurpose unsearchable audio into text content that can provide you with a search engine boost. And just like subheads in blog posts and articles help for scannability, captions help with video engagement.
3) Include a keyword-rich title, description, and meta-tag
Should you choose to host your videos on YouTube, you benefit by having a free host and there are a number of ways to Optimize Your YouTube Videos . Use these complimentary tools to your advantage by adding relevant keywords to the title, tags, and description fields.
4) Increase video length time
Video watch time is an important component in SEO rankings. Videos that are watched for a period of time are prioritized higher in search engine rankings than videos that are simply clicked on and watched for only a couple of seconds. A video marketing strategy that includes engaging videos that capture the attention of the viewer will be viewed longer, and even better, shared.
While whitepapers, case studies, blogs, articles, and even real-time, live demonstration have their well-earned place in the marketing world, with today's mobile and digital world, videos are a must have tool to have in your marketing strategy toolbox.
Don't forget to add a human touch element to your videos to help make them even more shareable.
Interested in fine tuning your video marketing strategy? Artisan works with the most qualified and experienced videography professionals in the business. Contact us today to learn more.
___________________________________
Artisan Talent is a Digital, Marketing and Creative Staffing Firm placing talent in jobs perfectly matched with their skills all over the US.  For available jobs, to submit your resume, or learn more about working with Artisan Talent, contact us here.
Connect with Us
Linked In| Glassdoor| Facebook | Twitter | Instagram | Pinterest