Promoting Client Sites With Online Video
Freelancers in film editor jobs or those professionals who create video marketing strategy are increasingly taking the online video route for promotion of client websites. There are several reasons for this trend, including budget limitations.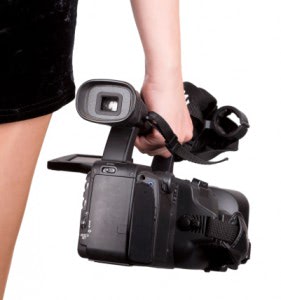 Inexpensive online video short productions are cost-efficient and can potentially reach a far greater audience, over a far greater period of time, than any television spot. With numbers in the multi-millions, online video clips span the globe to reach enormous audiences that commercial video advertising producers could only previously dream about.
The video productions are simple to create with modern technology and careful crafting of scenes by art directors and film editors allows a short clip to make the point of the advertisement.
In addition to their use for advertising, online video is an excellent way to promote company goodwill, public relations campaigns and to pull viewers back to the main client website. Video is a "hot" medium that involves viewers; online video is a perfect vehicle for reaching consumers to make them aware of new products, special offers and to get them to visit client websites.
Besides putting the videos onto client websites, video marketers include them in emails, newsletters, news articles, press releases and videos are placed on social media websites like YouTube.com or Facebook.com. The reason to include social media is two-fold; it's a cheap way to spread news, and it only takes a few seconds to upload a video. There is no scheduling; most of these websites are free of charge to use.
Top Online Videos
Top viral videos easily rack up between 100,000 and 1.5 million views per month. As website owners strive to reach the social media audience, another important goal for a modern video marketing strategy is to get those social viewers to "share" the video clip with their personal group of friends. Those friends may also share, thus magnifying the reach of any particular video presentation.
With many users having new access to online video via their iPhones, BlackBerry devices and iPads, mobile viewing is a new way to reach consumers who may not have ready access to a television set. Using online video and mobile video are two areas that should become second nature to those in film editor jobs. The ability to create a short, concise video message that is attractive and something others might want to share is not an easy task. It is best left to professional talent, such as those freelancers who are available through Artisan.
If you are a freelancer seeking film editor jobs, or a client who wants a new video marketing strategy working with online video, the right place to begin is here, at Artisan. We match talent with client needs and can assure all who are involved that we strive only for the best results.
___________________________________
Artisan Talent is a Digital, Marketing and Creative Staffing Firm placing talent in jobs perfectly matched with their skills all over the US.  For available jobs, to submit your resume, or learn more about working with Artisan Talent, contact us here.
Connect with Us
Linked In| Glassdoor| Facebook | Twitter | Instagram | Pinterest