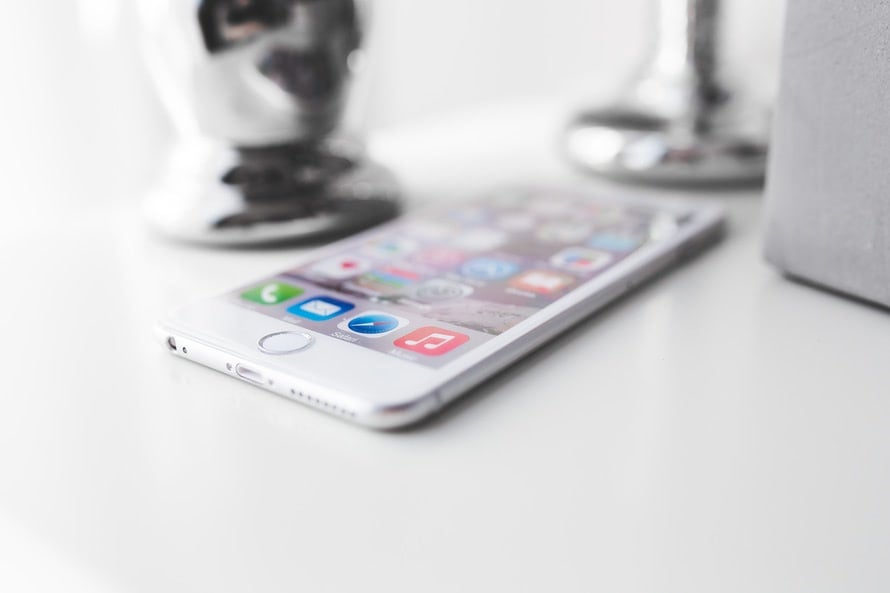 Mobile is the wave of online retail's future, and where the retail sales go, so must go the advertising. In keeping with that logicical connection, forecasts for mobile advertising growth are consistent with the forecasts for the growth of mobile retail.
A research report by Forrester Research, as reported in Forbes, predicts that mobile retail will double by the year 2017, while data collection company EMarketer predicts mobile advertising surpassing desktop advertising the same year.
In short, knowing how to effectively advertise on mobile devices is becoming increasingly important for online retailers and mobile developers, and creating banner ads that encourage clicks is a base component of this growing advertising market.
Be Concise
When you work in mobile advertising, you work with limited space, and it's essential to get your message across in small block allotted to you. That means you must generally forgo the wordplay and images that give your ads zing, but are more style than substance. Instead, keep it short and click-worthy. What makes something click-worthy depends upon the offering on the other end of the ad, but, generally, specifics are effective.
"Click here for great savings." or "Get 90% off on hot new apparel."
Which would you click?
PPC: Be On-Point
Banner ads generally work on a pay-per-click basis, which means the more people who click on your ad, the more you will pay to run it. That's the point, though, right? To get people to click through to your page? The answer, oddly enough, is not necessarily.
In a study conducted by Internet research lab MarketingExperiments, it was concluded that, although attention-grabbing copy gets more people to click through to a page, these clicks do not lead to user action, such as sales. Messages that were on-point generated fewer clicks, but a 285-percent increase in conversions. So, be honest with what users will find on the page. Consistency between the message of the ad and what the page has to offer is essential to selling.
CTA: Lead the Hands
Banner ads are usually clickable so the entire ad links to the URL where you want to send potential customers. As a mobile marketer, you recognize this, and so do most average Joe Internet surfers. Don't expect everyone to know what to do with a banner ad, though. Tell them what you would like them to do with a call to action, such as "Download the Report" or "Get Savings Now." Make this call to action bold and clear. Don't let the purpose of the ad get lost within it.
Need Help?
As a business owner, you don't want to forfeit your share of the mobile market by letting the mobile wave get away from you. Talented developers can help you plan, design, and deploy your advertising so that it appeals to consumers and accomplishes its purpose. When you're ready to start targeting the mobile market and need help with creative staffing to jump-start your marketing campaign, contact us today to learn more.
___________________________________
Artisan Talent is a Digital, Marketing and Creative Staffing Firm placing talent in jobs perfectly matched with their skills all over the US.  For available jobs, to submit your resume, or learn more about working with Artisan Talent, contact us here.
Connect with Us
Linked In| Glassdoor| Facebook | Twitter | Instagram | Pinterest