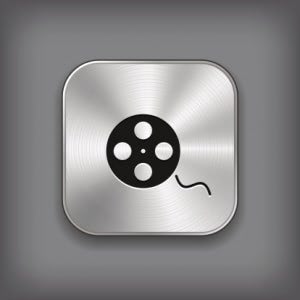 New video platforms such as YouTube and Vimeo make it easy to promote your brand or services. It's a cost-efficient method of advertisement, thanks to their nonexistent video hosting fees.
But effective web video production involves a lot more than using your smart phone to shoot a commercial, or even hiring a professional with all the right equipment. Successful internet video marketing requires a lot of forethought and planning.
Marketing Videos
Before you let anyone cry "Action!" and long before you declare you're ready for your close-up, be sure to review the following 4 tips to ensure you get it right the first time.
Put education before entertainment
Let's say you have a hilarious idea for a video that you think stands a great chance of going viral. Prior to taking the first step toward realization, ensure that the gist of your video includes the education of the customer. We're not talking about giving someone an science or math lesson – we're talking about making sure that whatever video you create gets across a message that serves to educate potential customers about who you are and what your company can do for them. Otherwise, you may get a million views and not a single click-through to your site, which would be a real downer for your efforts.
Make your videos exclusive
Okay, this sort of flies in the face of putting your video out on YouTube and Vimeo in the hopes that the masses will view it and give you their business in turn. However, there is some benefit to putting only a bit out there on the table – and making the "real meat" exclusive only to individuals who sign up for your mailing list, for example. A teaser video is a great way to do just that – teasing your audience into wanting more. Once you've got their attention, it'll be that much simpler to build your list of email contacts. The bigger your subscription list, the more valuable it will be as a resource for future email marketing and customer behavior tracking.
Answer the five W's: What? Who? When? Where? Why?
Planning a marketing video is a big deal. This may be your one and only chance to tell viewers who you are, what your product is, where they can get it, when they can get it, and why they need it. You don't have to lay it all out like you're answering a litany of questions. Get creative. But whatever you do, be sure that by the time someone finishes viewing your video they'll know exactly what you want them to know – and where they can find more information.
Work with a professional
While it's true that you don't have to have access to tens of thousands of dollars worth of equipment to make an impactful marketing video, you don't want to leave anything to chance. If you've thought your video idea through and have covered the aforementioned inclusions, consider working with a videographer or someone who has had extensive experience filming and marketing online videos. The last thing you want is for that wonderful idea of yours to fall apart at the point of execution. This is something that can and does happen, often. If you find someone with a proven track record at making marketing videos, that's one less loose strand that could otherwise trip you up.
If you're not sure where to look to find a talented, experienced videographer, pay a visit to Artisan Talent. There, you'll be able to page through dozens of resumes of professional freelance videographers and filmmakers who are available for short term and individual assignments. Contact us today to learn more
___________________________________
Artisan Talent is a Digital, Marketing and Creative Staffing Firm placing talent in jobs perfectly matched with their skills all over the US.  For available jobs, to submit your resume, or learn more about working with Artisan Talent, contact us here.
Connect with Us
Linked In| Glassdoor| Facebook | Twitter | Instagram | Pinterest