Artisan Talent Infographic: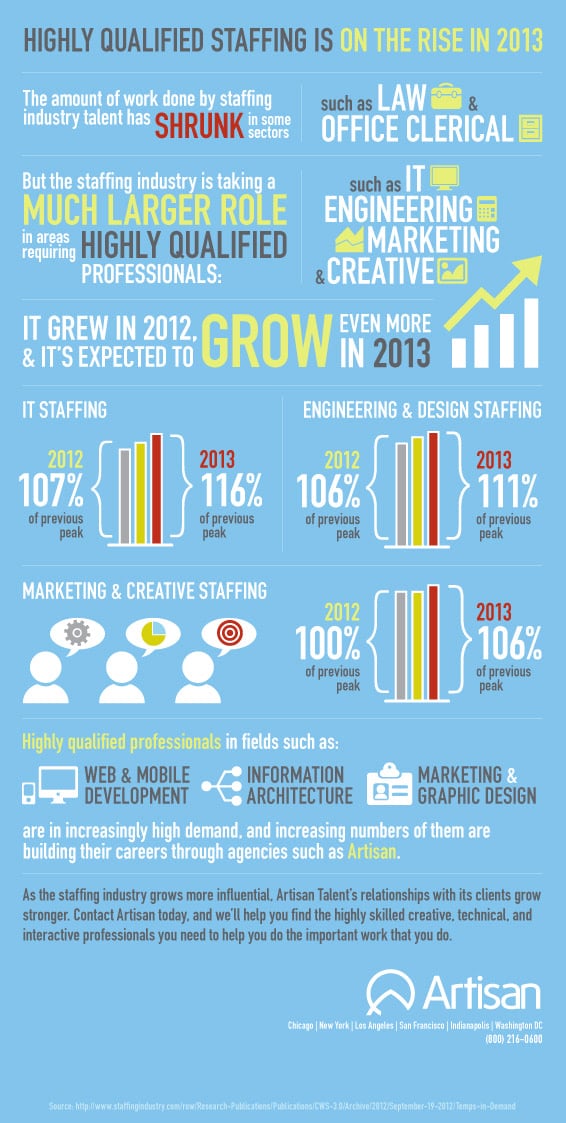 Artisan Talent Infographic illustrating that qualified talent is on the rise.
Infographics have long been used to convey a large amount of information in a brief amount of time. This is their specialty, and they're darn good at it.
Over the years, infographics have been used by brands to spread their appeal far and wide to casual followers who might otherwise not take the time to sit and read the information presented to them. But 2014 seems to be a year of change for the use of infographics as an increasing number of companies look to the interactive infographic to extend their reach even further across the vast distances of cyberspace.
___________________________________
Artisan Talent is a Digital, Marketing and Creative Staffing Firm placing talent in jobs perfectly matched with their skills all over the US.  For available jobs, to submit your resume, or learn more about working with Artisan Talent, contact us here.
Connect with Us
Linked In| Glassdoor| Facebook | Twitter | Instagram | Pinterest