Hot Jobs in Cold Weather
Each week brings new opportunities to enhance your career. We'll provide any professional advice and support we can along the way.
Here are just a few of our current "hot jobs" openings and what's going on in the creative world.
Interested in a gig? Contact us now indicating which opportunity you want to pursue, and be sure to note the job number.
Know someone who would be perfect for one of these opportunities? Get in touch with the person's name and contact information, and the job number that you think he or she would be great for, and you could get up to $1,000 in referral bonuses!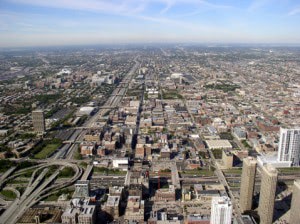 Warm up your motor vehicle engine! We have lots of opportunities available now in the Western and Northwestern Suburbs of Chicago.
Jobs
34178 – Web Designer – Northwest Suburbs
36005 – Web Developer: Contract-To-Hire – Northwest Suburbs
36368 – Content Administrator – Northwest Suburbs
36379 – Flash Designer/Developer – Northwestern Suburbs
36427 – Senior CPG Designer with food experience – Northwestern Suburbs
36432 – Art Director (FULL-TIME) – Western Suburbs
36431 – Associate Creative Director: Copy (FULL-TIME) – Western Suburbs
We also have new "hot jobs" openings in lovely Itasca, IL!
36411 – UI Designer – Itasca
36412 – User Experience Architect – Itasca
And here's a Copywriting job (with very specific requirements) that can be completed mostly offsite!
36410 – Benefit Communication Copywriter – Offsite
Want to talk with us, have your questions answered, and learn about our hot jobs as soon as they become available? Follow us at @ArtisanTalent, check out our Twitter job wire, @ArtisanMatches, and tell us you "Like" us on Facebook.
What's new?
The Business of Freelancing, an event co-sponsored by Artisan and the lovely people at AIGA Chicago, was an enormous success. Thanks to all of our speakers, to Ashley Aspiranti and the COOP for hosting us, and to everyone who came out.
We'd love to know what you're up to this month! Please tweet about interesting events to us or write on our wall about what conferences, meetups, networking events, or get-togethers that you're attending in 2012.
The Artisan Blog is full of fresh career advice, design tips, and more.