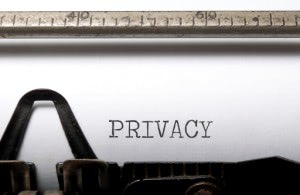 Facebook is a powerful engine for both personal and professional connections, but that engine can do untold amounts of professional damage if you don't direct it knowledgeably. Checking your Facebook profile is a routine part of employment vetting, and your boss may even request basic access to your account.
Fortunately, Facebook's improved functionality in creating friend lists, combined with its various privacy settings, allows you to do enough filtering that you can generally separate your personal and professional content. Maintaining this separation merely requires that you be alert to the necessity of maintaining lists for your various audiences. Here are some tips on how to Separate Your Personal and Professional Facebook lives:
By making careful use of Facebook's "close friends", "acquaintances" and "restricted" lists, you can choose the audience for each part of your profile. You can always individually decide which people are included and excluded from seeing anything you post, but the different lists streamline that choice for you. The Audience Selector tool allows you to govern which posts each list of friends is able to see. When you write a post or upload a photo, you'll be able to use the "audience selector" to pick which list you want to share with. You can even create custom lists with your own titles, and the people on that custom list will not see the title.
Create a "restricted" list
This is a special kind of list that's especially good for current and potential employers or people with whom you have formal business relationships. The people on this list will only be able to see your public content, even if they are friends of your friends. It's important to remember that anyone whom you tag in a photo will have access to that photo.
Make a Facebook Page
Facebook does offer you the ability to create a Page, which can be used to focus on your professional activities. While your Page is connected to your profile, it does have some independent existence and it will convey a sense of professional legitimacy to your colleagues, clients or employers. If you maintain a professional page, it won't look inappropriate to post cute pictures of your baby on your personal profile.
Beyond the technicalities
If you're earning your living by doing freelance writing jobs online, you are in a different position than someone who's simply an employee. Marketing your services means that you have to maintain a professional online identity, and there are some very definite reasons to allow a certain overlap between personal and professional networks.
For one thing, in this age of social media, our personal and professional lives are not entirely independent of one another. Friends may well generate leads and connect you with new clients, so it's reasonable to allow them access to your professional self.
Secondly, creating entirely separate identities for public and private use is not only against the terms of service on Facebook, but it also would give rise to an unreasonable amount of social networking time. Managing two separate Facebook identities would be both confusing and exhausting.
Think in terms of curated content
While the use of Facebook lists allows you to hide the foolish photos of you at the Halloween Party from your boss, and also allows you to keep your political interests private, it's a good idea to avoid posting anything on social media that you'd find acutely embarrassing in the professional realm. Even with the most attentive monitoring, slip-ups in filtering can happen, so it's good to keep in mind that Facebook is essentially a public place — and behave accordingly.
Contact us today to learn more. about how to Separate Your Personal and Professional Facebook lives.
Betsy S is a freelance writer available on WriterAccess, a marketplace where clients and expert writers connect for assignments.
___________________________________
Artisan Talent is a Digital, Marketing and Creative Staffing Firm placing talent in jobs perfectly matched with their skills all over the US.  For available jobs, to submit your resume, or learn more about working with Artisan Talent, contact us here.
Connect with Us
Linked In| Glassdoor| Facebook | Twitter | Instagram | Pinterest