Content Curation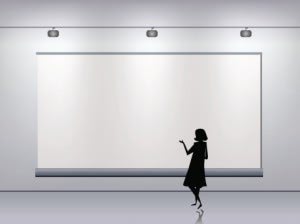 Many freelance writing jobs online require that you use curated content or create new content to use in curation efforts for a client. The client will want to see results, and that this means somewhere in the accountability chain, there must be a way to tell if your content creation efforts are working.
A Visit to the Content Museum
If you think of the curated content in the context of a museum setting, you might get a better grip on what is needed to make the content you select more effective for your clients. When you assemble curated content on a client website, it is similar to archiving artifacts or preserving valuable information in an actual museum. Not only do you want to find the best of the best specimens to display, you also want those display pieces to be of current interest and draw attention. In other words, your chosen or recreated content must offer the visitor a great reason to come and view it, but also to return and tell others because of the special things you do to attract their attention to the display.
In terms relevant to freelance writing jobs online, you need to pay close attention to what the expected visitors will want to find, not what you want to produce or display. The best way to do that is to research your visitors and find out what they are looking for and then provide exactly that on the client website. Not only must the curated content appeal to the visitor's wants, it must be unique and not a cookie-cutter repetition of content they can find on millions of other websites.
Make Content Relevant and Attractive
The surrounding material you provide with your content curation efforts is even more important when you understand that the visitor is also going to want to learn more about the content. They will love it if you can add value by your input, and this increases your brand voice. Your insight is a gift to them that they will appreciate. Much of this can be done visually, with graphics or highlighting text that gives them valuable ideas and insight.
Your input to curated content must be short, to the point and visually attractive. Visitors want information in a hurry. That is why they turned to the Internet in the first place instead of taking time to do their own research. It's almost like you are creating a fancy dinner or buffet of ideas for them. Don't go long; keep your points clear and concise.
Measuring for Content Effectiveness
If you are also responsible for the website layout, remember to keep it visually clear, concise and easy to navigate. Break down ideas into categories for easily identifying and locating blogs or articles of interest. Use tracking tools to find visitor paths and hits on links. If traffic increases immediately after you post a new piece of curated content, it should reflect that valuable return visitors are telling others about your content.
Measuring content effectiveness is not an easy task. But you can do a lot to tell if using the above steps for your content displays are working. Use on-site website tools like newsletter or email signups, requests for information, and website analysis stats to track activity. When things increase, you are doing the right job for your client. Having freelance writing jobs online puts you a step closer to the finished product from the beginning. If you are curious about all this, Artisan Talent can help. Please contact us today to learn more.
Thank you for reading our article on seeing if your content curation efforts are working.
Linda E is a freelance writer available on WriterAccess, a marketplace where clients and expert writers connect for assignments.
___________________________________
Artisan Talent is a Digital and Creative Staffing Firm placing talent in jobs perfectly matched with their skills all over the US.  For available jobs, to submit your resume, or learn more about working with Artisan Talent, contact us here.
Connect with Us
Linked In| Glassdoor| Facebook | Twitter | Instagram | Pinterest