Improve Your Brand's Visibility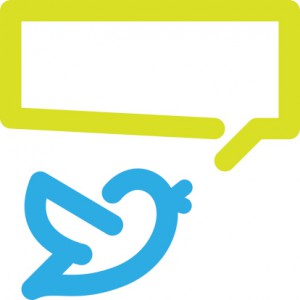 Every once in awhile, you'll hear rumblings about Twitter having made some updates to its interface. Most of the time, this news is accompanied by moans and groans of complaint from users who aren't thrilled about possibly having to relearn a platform they're already extremely comfortable with. But anyone who uses Twitter for commercial marketing purposes can tell you that with occasional tweaks come some pretty great opportunities to drive visibility.
Recently, Twitter rolled out some updates to its mobile applications for both Android and iOS. These updates have made some significant improvements in the way users search and discover information. Catching yourself up to speed on this is vital if you use Twitter to market your brand. Here's a breakdown of the changes introduced and the possible benefits to you.
The change: Content found under the Discover category has been merged so that everything, from tweets to trends to suggestions on who to follow, now appear under one single stream. This simplification makes the mobile experience much simpler than it previously has been for both Android users and iOS users. The benefit: Mobile users will now be able to find more with less effort. This bodes extremely well, especially if you run a brick and mortar establishment that's reliant on business coming in from people discovering you online. Don't have a Twitter account yet? It's high time you did.
The change: Search results have been updated to deliver the user a more balanced and relevant mix of not only tweets, but also of photos and of profiles that match up with a user's search term. The benefit: If all you use Twitter for is to constantly promote your brand and post links, you probably won't see much of a benefit. On the other hand, if you've been using Twitter right and you've been taking advantage of the ability to post images, you could effectively be doubling your exposure. Always remember to use relevant hashtags in not only your tweets, but also in the captions of any images you upload.
The change: The Connect tab has been simplified for ease of use, defaulting to Interactions, which notifies a user when they are followed, retweeted, or mentioned in a Twitter post. The benefit: For those Twitter users who use it wisely, and who frequently interact with their customer base (both existing and potential), things just got a whole lot better. If you operate from a physical location, tweeting a follower (or a group of followers) will send notification to their mobile devices of any time sensitive specials or sales. That's even better than calling them directly – not to mention, cheaper.
The change: One less click to access links. Probably one of the most helpful improvements has been the ability to visit a URL mentioned in someone's Twitter post in a single tap. Before, the mobile Twitter experience required a user complete two steps to get to a URL. While this may not seem like much of a change, it could be the single most influential update with respect to improving numbers on click-throughs. The benefit: The goal of adding a URL to a Twitter update is to get people to click through to it so that they can make a purchase, sign up for a newsletter, or any other marketing goal you have set. The best way to do this is to eliminate roadblocks. Removing that one tiny step for mobile users could result in a significant boost in your website traffic.
If you run a company just getting started in social media, it may be wise to consider hiring some freelance marketing firms to help get your campaign off the ground. At Artisan Talent, we have an extensive network of qualified professionals who are available for short or long term projects. Contact us today to learn more on how to improve your brand's visibility and to take advantage of these freelance marketing opportunities.
Vince F is a freelance writer available on WriterAccess, a marketplace where clients and expert writers connect for assignments.
___________________________________
Artisan Talent is a Digital, Marketing and Creative Staffing Firm placing talent in jobs perfectly matched with their skills all over the US.  For available jobs, to submit your resume, or learn more about working with Artisan Talent, contact us here.
Connect with Us
Linked In| Glassdoor| Facebook | Twitter | Instagram | Pinterest