Video Search alerts
If you've never seriously considered internet video marketing to help boost your brand's online visibility, now's the time to start. Recent improvements to Yahoo search alerts are driving home the point that web video production isn't just a good way to entertain your existing customers and recruit those yet to buy – it's also an incredibly effective and easy way to get discovered.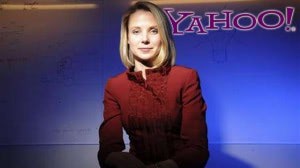 In a blog post published this summer, Yahoo officially announced the launch of Yahoo Video Search Alerts. Operating much like Google's already-existing Alerts feature, Yahoo users can now enjoy the experience of being able to discover news articles, blogs, websites, photos and videos that are of interest to them simply by keying in specific search parameters. In return, Yahoo promises to "scour the web" and send email notifications anytime relevant hits are discovered. In order to be looped in to new postings, a user simply has to do the following:
Log in to their existing Yahoo account.
Access their alert management page.
Select the email address they want the alerts sent to (this automatically defaults to the user's Yahoo email address).
Type in a search keyword.
Indicate the type of results (either all, news, web, images, or video).
Set the frequency of alerts. The only current options are "daily" or "as it happens." By choosing "as it happens," the user will receive instant notification anytime something of interest is freshly published. The alternative is to receive one daily email with a summary of all new additions to Yahoo's search engine.
Hit "save" to establish alert settings.
The Impact on Visibility
The internet today is rife with constantly updating information. Last year, DOMO published an infographic that broke down the amount of data that's uploaded to the internet every single minute. In any given 60 second timeframe, there are nearly 28,000 Tumblr blogs published, 3,100 new Flickr photos added, 680,000 Facebook shares, more than 200 million emails sent, and 48 hours of video uploaded to YouTube. That's a lot of activity. Poring through all that data to find something specific – especially the moment it appears online – can be like embarking upon an epic scavenger hunt. The inclusion of video search alerts opens up a new world of possibilities for businesses and brands whose primary goal is often their greatest challenge: getting discovered.
Improving the Chances of Discoverability with Video
The consumption of online video is one of the most rapidly growing segments of data in the world. In simple terms, online users are hungry for video – thanks mostly to increased connection speeds and the proliferation of mobile devices capable of streaming high definition video in a matter of seconds. This development points to internet video marketing as an area where businesses can achieve some uniquely dramatic gains in visibility. Now that Yahoo is also capable of alerting users to the publication of videos, the prospect of brand discoverability has taken a quantum leap.
What Businesses and Brands Should Do
Almost as important as creating and uploading compelling and entertaining video content is the need for brands and businesses to tag their creations with relevant keywords. Since the primary function of Yahoo Video Search Alerts is to search the internet for matches based on user's predefined search parameters, extensive keyword research should be performed and supplemental content should be developed around all published videos to increase the odds that interested users will be notified. By working in conjunction with a web video production professional and an online marketing experts, your business can achieve the kind of visibility formerly reserved for brands with millions of dollars to spend. Why not try it out?
___________________________________
Artisan Talent is a Digital, Marketing and Creative Staffing Firm placing talent in jobs perfectly matched with their skills all over the US.  For available jobs, to submit your resume, or learn more about working with Artisan Talent, contact us here.
Connect with Us
Linked In| Glassdoor| Facebook | Twitter | Instagram | Pinterest