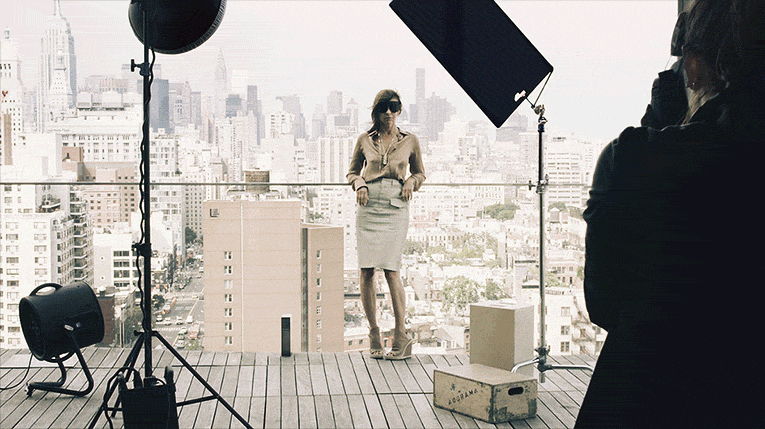 Advertising continues to change as formats evolve. What was once the most effective and innovative ad is no longer the flashy new thing. While many companies still use TV commercials, radio spots and newspaper ads, there is a new format hitting the industry, and the shiny new ads are called cinemagraphs.
With the continuing popularity of mobile devices, mobile advertisements are becoming more and more important. According to the Pew Research Center, 90% of American adults have a cell phone and 58% of all American adults own a smart phone. While many companies use PPC (pay per click) advertising, app ads or social media advertising, many ad formats are either ignored or obnoxious on the smaller screen of the mobile device. The newest cinemagraph ads are like a glossy magazine ad that is nearly hypnotic – drawing viewers in and making it hard for them to turn away.
What is a Cinemagraph?
Cinemagraphs were made popular by Kevin Burg and Jamie Beck, both important artists in advertising. The cinemagraph is a high-def image, beautifully shot and edited to reflect perfection in depth and color. The unique part about a cinemagraph is the one moving element in the image. The picture changes from a flat image to a simplified movie that operates on a loop as a GIF animation. This format has already been used to represent high-end brands like Armani and Balenciaga.
These images have been around for a few years, but they are more important than ever now with the announcement of social media platform changes. Facebook and Instagram are two formats that currently support the cinemagraph, as they are already set up to play silent movies on a loop as soon as the viewer scrolls upon them in their feed.
Why are Cinemagraphs so Effective?
Cinemagraphs are stylish and sleek. They do not use sound to interrupt the user, but they draw the user in with the minor movement that make the image come alive. This subtle advertising technique is classy and not obtrusive, making it ideal for social media platforms.
So, expect to see more and more cinemagraphs hitting Facebook and Instagram feeds. According to Beck, "We've had all kinds of new inquiries [from brands]. They don't want video that's so noisy; they want a cinemagraph because it has more elegance."  See some for yourself on cinemagraphs.com.