It's possible that a 3D Animator has one of the top ten coolest jobs in the visual arts. If you've been to see The Incredibles 2 or enjoyed the Harry Potter ride at Universal, you've seen the work of 3D Animators. A 3D Animator can bring our wildest imaginations to life – or our most scary nightmares.
3D Animators create graphical images as real as a person or animal that you see every day.
Come to think of it, that's an important distinction; there are 2-D animators that make flat images move. But 3D images have depth and weight just like real people. If you play video games where the people or creatures look real, you're looking at the work of a 3D animator.
You'll find most 3D animators in movies or games, but there's an element of 3D in many websites and online instructional manuals. 3D Animators craft the visual effects in our electronic media, adding landscapes to create worlds and physicality that makes even the weirdest creations come to life. What to look for in a 3D Animator Job Description:
What Does a 3D Animator Do?
A 3D Animator works with computers to manipulate computer images and make them talk and move. They do this in a way that often mimics real life, which makes for a very realistic 3D effect.
Sometimes 3D Animators are called "multi-media artists" — that's because they may use a variety of mediums to create a cartoon or an animated world.
These Animators take on a variety of jobs throughout the day to create their animation, including:
Sketching storyboards or ideas for creative teams to critique
Using their imagination to design realistic 3D images
Control light, color, shadows, textures and more to create a realistic image
Researching how animals or people move, from a dinosaur running to a human grimacing
Using computer software to bring their sketch skills to life
Brainstorming with design staff, movie makers, or other creative stakeholders
Coordinate with other departments to keep the project moving forward
Meet with actors and actresses to work out a scene on a green screen
Manage and store 3D asset files
Attend team meetings and share ideas as well as their work
3D Animator Skills Needed
3D Animators may be freelance or full time in a movie studio, video production house, animation company, video game company, advertising agency, software firm – or somewhere else.
Some of the skills a 3D Animator needs to succeed include:
Patience for dealing with movie producers, the members of a creative team, or others involved in the project
Very deadline-driven while still being extremely creative
Intellectually curious about the world and how things (people, machines, clouds, bugs) move around and function
Strongly visually focused and able to see subtle nuances in colors and textures and recreate it in their art
Highly creative with a stellar artistic aptitude for drawing
Excellent computer skills, particularly with animation technology and video compression encoding
Able to use a digital pen or tablet
Must understand movement and timing along with anatomy, botany, engineering – or whatever science that governs the movement they're seeking to capture
Digital photography skills
A team player able to articulate ideas and collaborate with others
Able to compromise for the good of the project
Thick-skinned and able to handle criticism of their work
Strong feel for balance in layouts, color, and other graphical principles that are important to graphic design
Storyboarding and storytelling
Highly organized with strong attention to detail
Sense of humor
Good editing skills
A good 3D Animator will get into the headspace of their character, whether it's a machine or Mickey Mouse. Their intellectual curiosity is almost childlike in its intensity; who says 3D Animators have to kill off the kid inside them? Instead, they create 3D images that seek to bring out the kid in all of us.
Suggested Software Proficiency
3D Animators usually sketch out their drawing until it's perfect, and then use computer software to add movement.
Some of the software often used in this industry includes:
Adobe Creative Suite
Blender
Cinema 4D
FBX
FlipBook
Maya
MotionBuilder
Mudbox
Solidtek Acedad
3ds Max
Wacom Bamboo
But 3D Animators should also have the most powerful and efficient CPUs able to handle the rendering of sketches to movement as well as robust data storage.
This is only a smattering of the kinds of software out there in the market for the 3D Animator to use. Each of these is a tool and most 3D Animators will find a few of their favorite go-to software and kind of stick to them as their favorites.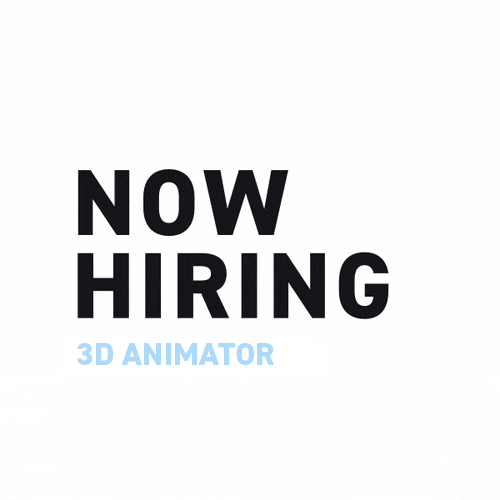 Find Your 3-D Animator Here
Finding a 3D Animator starts with one call to Artisan Talent and the creation of a 3D Animator Job Description. We specialize in finding the right creative talent to fit your creative project. Artisan Talent can help you find the perfect match for your project.  Contact us to discuss how Artisan's creative employment team can help find a 3D Animator to make your dreams come to life. Contact us – we know all the right people (click here to find talent).
If you're a 3D Animator, we can help you find the job you've been searching for. Call us to talk with a talent counselor and discuss your options. You can also view our creative employment agency's list of available opportunities or submit your resume (click here to find jobs).
We hope this 3D Animator Job Description was useful for your needs.