Brand Manger Job Description
A Brand Manager is responsible for the overall image of a product or person. They work to ensure that their company's products, services, and product lines resonate with current or potential customers.
Brand Managers oversee any aspect of marketing that has to do with a company's brand, and ensure that all branding decisions ultimately result in stronger sales. To achieve that alignment, brand managers tend to work with multiple areas of marketing, like research, content, social, and design. While marketing handles the individual campaigns that promote the brand and generate brand engagement, the Brand Manager is responsible for creating the brand itself, preserving a brand's success over time and boosting the reach of the products in the market. They also monitor marketing trends as well as keep an eye on competitive companies in the marketplace so they can stay ahead of competition.
BRAND MANAGER SKILLS NEEDED
Key skills for a Brand Manager include:
Analytical skills and attention to detail
Ability to shape and communicate the company's vision and mission
An understanding of trends and an ability to respond to customers' wishes
Proven ability to develop brand and marketing strategies and communicate recommendations to executives
Creativity and an ability to produce innovative and original ideas
Team working skills
The ability to manage and allocate budgets
Outstanding written and verbal communication skills
Data-driven thinking and an affinity for numbers
Ability to manage client relationships
Problem-solving skills and the ability to work well under pressure
SUGGESTED SOFTWARE PROFICIENCY
The software proficiency of the Brand Manager will, of course, depend on the type of company the manager works for, as each company has their own needs and preferences. Familiarity with marketing tools and platforms, such as social media, email marketing, and analytics software is a must. The Brand Manager should certainly be proficient in the Microsoft Office suite, especially PowerPoint. They may also use more sophisticated tracking mechanisms — Hubspot, Google Analytics, Frontify, and ZenDesk.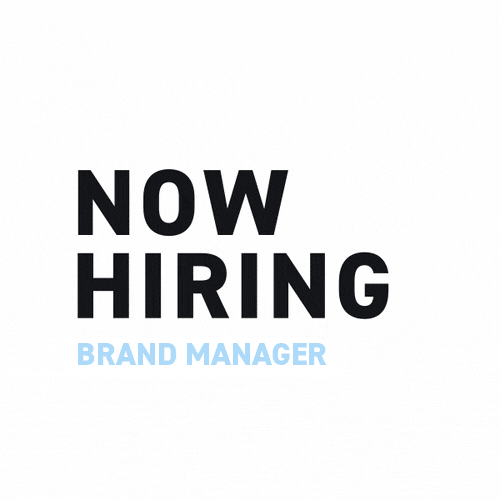 Find Your Brand Manager Here
Finding a Brand Manager starts with one call to Artisan Talent and the creation of a Brand Manger Job Description. We specialize in finding the right creative talent to fit your creative project. Artisan Talent can help you find the perfect match for your project.  Contact us to discuss how Artisan's creative employment team can help find a Brand Manager to make your dreams come to life. Contact us – we know all the right people (click here to find talent).
If you're a Brand Manager, we can help you find the job you've been searching for. Call us to talk with a talent counselor and discuss your options. You can also view our creative employment agency's list of available opportunities or submit your resume (click here to find jobs).
We hope you found this Brand Manger Job Description helpful.