Where a project manager oversees specific projects and specialized teams, a Campaign Manager oversees all of the different projects and provides general direction for the teams involved within a campaign. They work in many different industries, including marketing, advertising, retail, and politics. Regardless of the industry, Campaign Managers' business and marketing decisions always revolve around the goal of the campaign while ensuring that the client's brand and identity is upheld.
Campaign Managers are expert strategists, strong problem-solvers, critical thinkers, and negotiators. They must also be exemplary leaders and elite communicators, able to foster a positive and successful work environment where employees feel guided and supported.
CAMPAIGN MANAGER SKILLS NEEDED
Like, project managers, campaign managers have a diverse array of skills in their portfolio. The best-performing ones are..
Leaders
Teams perform best when they have a strong leader to motivate, prepare and guide them for their assignments. Campaign managers proactively direct project managers in their specific tasks, and make sure their staff has the resources, training and support needed to succeed in their roles. They help to establish a working environment that is welcoming and conducive to breakthrough ideas.
Communicative
Excellent verbal and written communication is a must-have for Campaign Managers, as they meet and negotiate with company executives, business partners and investors who can make a major impact on a campaign's resources. Excellent communication is also needed to lead their teams in solving all technical and business problems through innovative solutions. Presentation and professional speaking skills may also be important, as Campaign Managers manage stakeholders, deal with client facing teams and business leaders.
Problem-solvers
Campaign Managers are creative, dynamic and resourceful problem-solvers. They're comfortable with ambiguity, and adept at thinking through strategies and executing them.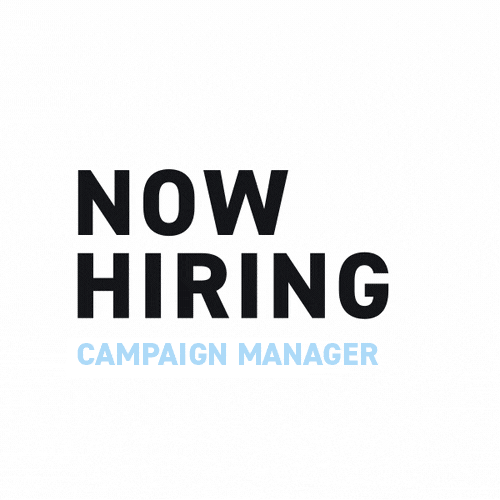 Find Your Campaign Manager Here
Finding a Campaign Manager starts with one call to Artisan Talent and the creation of a Job Description. We specialize in finding the right creative talent to fit your creative project. Artisan Talent can help you find the perfect match for your project.  Contact us to discuss how Artisan's creative employment team can help find a Campaign Manager to make your dreams come to life. Contact us – we know all the right people (click here to find talent).
If you're a Campaign Manager, we can help you find the job you've been searching for. Call us to talk with a talent counselor and discuss your options. You can also view our creative employment agency's list of available opportunities or submit your resume (click here to find jobs).