The Digital Project Manager (DPM) defines the roles and expectations for a project goal, and then organizes a team of experts to accomplish the task. They are managers of both people and tasks, and serve at the helm of departments and organizations interested in maximizing efficiency and completing campaigns in a timely and cost-effective fashion.
The DPM is crucial to helping a company prioritize the volume of minute details that make up a new product launch. They are involved in project planning and setting realistic deadlines while assisting in the realities of budgeting. DPM's  also have a hand in testing and reporting. They act as project staffers, gathering teams from IT, marketing, distribution and sales to implement an overarching business goal.
Project types might include:
Digital marketing campaigns
Search engine optimization (SEO) projects
Social media campaigns
Websites
Mobile apps
Video projects
Ecommerce campaigns, websites, and projects
Email marketing campaigns
Digital products such as SaaS or Content Management Systems (CMS)
Some of the responsibilities of a Digital Project Manager may include:
Define project requirements, scope, and deliverables
Choose resources to complete projects
Develop and manage project plans, schedules, and budgets
Ensure effective communication between all team members, stakeholders, and customers
Facilitate the software development process, ensuring adherence to best practices, quality standards, and project timelines
Identify and manage project risks and issues, and develop contingency plans as needed
Provide regular status reports to management and stakeholders
Ensure that all project documentation is complete, accurate, and up-to-date
Identify opportunities for process improvements and implement best practices to increase efficiency and quality
DIGITAL PROJECT MANAGER SKILLS NEEDED
Key skills of a DPM are:
Experience managing teams of software developers, designers, and testers
Strong analytical and problem-solving skills
Excellent communication and interpersonal skills
Ability to work effectively in a fast-paced, dynamic environment
Exposure to Agile processes/methodologies
Ability to work with cross-functional teams in a creative environment and foster open communication
Highly developed relationship management and collaboration skills
SUGGESTED SOFTWARE PROFICIENCY
A Digital Project Manager should possess proficiency in Microsoft Office (Outlook, Word, Excel, PowerPoint), Adobe Acrobat Pro, CMS platforms and online collaborative tools. They should also have experience with modern project management tools such as, Monday.com, Trello, and Avaza.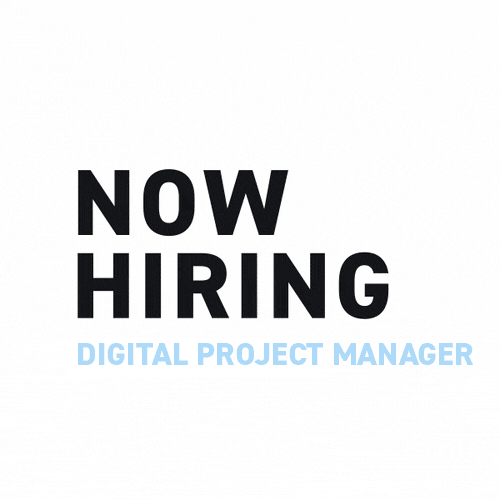 Find Your Digital Project Manager Here
Finding a Digital Project Manager starts with one call to Artisan Talent and the creation of a Job Description. We specialize in finding the right creative talent to fit your creative project. Artisan Talent can help you find the perfect match for your project.  Contact us to discuss how Artisan's creative employment team can help find a Digital Project Manager to make your dreams come to life. Contact us – we know all the right people (click here to find talent).
If you're a Digital Project Manager, we can help you find the job you've been searching for. Call us to talk with a talent counselor and discuss your options. You can also view our creative employment agency's list of available opportunities or submit your resume (click here to find jobs).