Ever take an online course or training segment that made you immediately feel like a pro? You have an Instructional Designer to thank!
We are living in a digital world, and more and more companies and educational institutions are looking for ways to present information to people in the digital arena. That's where an Instructional Designer steps in.
An Instructional Designer is the virtual Mr. Miyagi that creates the straightforward, easy-to-use educational materials that effectively prime the designated users.
Click, wax-on; click, wax-off.
WHAT DOES AN INSTRUCTIONAL DESIGNER DO?
An Instructional Designer constructs training and user manuals that help a specific audience learn how to use software, hardware, Internet applications, phone apps, electronics manuals, and even wikis or blogs. They also create curriculums that guide users in the how-to of educational technology. The process can include trial-and-error development of online or written resources, product or methodology research, and end-user analysis.
INSTRUCTIONAL DESIGNER SKILLS NEEDED
Instructional Designers are technical and scientific writers, as well as graphic- and CAD-savvy.
They are…
Empirical in their design approach

Generally organized

Comfortable with technical and professional jargon

Fascinated by new technology
These Designers love tech and understanding how things work (especially true for complicated electronic components). In fact, they have a knack for communicating the complicated to the average layperson so that they can understand and utilize a tool, whether it's an online webinar or an eLearning course. Instructional Designers  also understand the variety of ways that people learn, and are able to communicate content in a concise and coherent fashion.
SUGGESTED SOFTWARE PROFICIENCY
Graphics tools like Snagit  
Photo editors like PhotoShop
istockPhoto  (or similar photo sourcing)
Adobe Premier (for video editing)
Macromedia Flash
Microsoft Excel
Dreamweaver
Visio
Quid Interactive (A range of software created specifically for Instructional Design)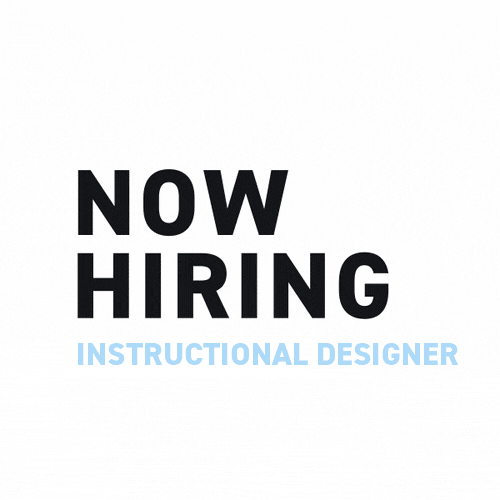 NEXT STEPS FOR HIRING INSTRUCTIONAL DESIGNERS
We hope you found our Instructional Job Description useful.  Looking to hire an Instructional Designer? Let Artisan's digital staffing agency find you the perfect employee to match with your business.
Are you an Instructional Designer? View our digital staffing agency's list of available jobs and opportunities here.