A Visual Designer is a Graphic Designer, and vice versa. Visual Designers worry about things like color balance, brand image and the aesthetics of a design whether it's on a web site or an app or an ad. Visual Designers probably dream in full color palettes of perfectly designed images – when they're not busy creating them in real life.
The Visual Designer is often responsible for creating designs that fit within a particular brand image, and sometimes have to come up with that brand image for a client. They often focus on one particular visual medium, unless they work in an agency setting where they'll need to stretch their skills across film or animation, graphical images, web pages, collateral materials – to name just a few.
A Visual Designer cares about the differences between Copperplate and Times New Roman. They focus on the spacing and placement of items on a page. Their design tasks run the gamut from a logo to a LinkedIn page. Their job is to create a splash in the design world, no matter the task.
Visual Designer Skills Needed
To say that Visual Designers should be creative certainly is an understatement. They must be good listeners so they can take the client's initial concept and create a design in a targeted medium that incorporates the vision and brand of a product, service, an advertisement or other graphical content. Their sense of color and design must be top notch; they should also understand how to use scale and contrast, balance and hierarchy across the design.
Visual Designers usually need to be team oriented collaborators, patient with a process of trial and error as they work to complete a design. Variety is truly the spice of their life; this role could include print, illustration, fine art or digital design. These artists have a multidisciplinary visual design skill set and, while they may favor one design medium, they will experience a daily melting pot of tasks.
This role requires finesse as well as stress management and organizational skills.
Suggested Software Proficiency
The Visual Designer should be the King or Queen of image editing software.
This includes the Adobe Creative Cloud: Photoshop, Illustrator and InDesign.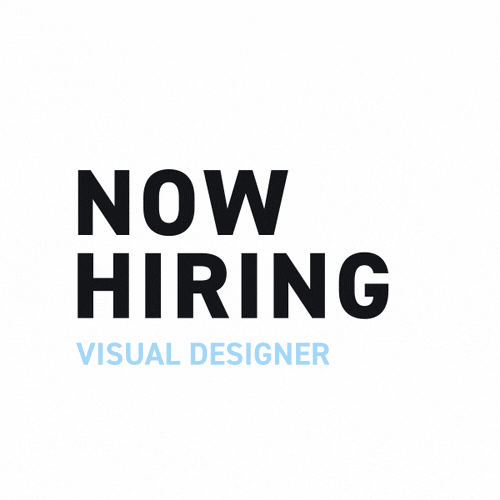 Do You Need a Visual Designer?
If you're looking to hire n Visual Designer with the right visual design skills: Click here to find talent! Let Artisan help you find the perfect talent for your business. Let us show you.
Are you a Visual Designer looking for work? View our available jobs and opportunities here.