Web Designers Held Liable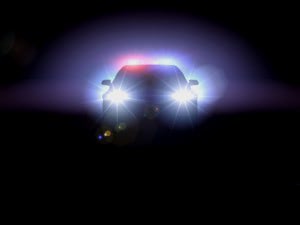 A legal precedent set recently in Sweden is causing a lot of freelance web designers to worry. According to reports, a 23-year-old web designer was found guilty in a Swedish court of copyright infringement offenses for his contracted work building what would eventually become a highly controversial torrent site, The StudentBay.
Launched in 2008, The StudentBay was a torrent site that allowed for the illegal sharing of copyrighted materials – college textbooks – to students throughout Sweden. While the aim of the torrent site may have been an altruistic giving students necessary study materials they would otherwise have to pay a lot of money for, the operation was highly illegal. When the site was closed down by Swedish authorities in 2009 and an investigation launched, the site's web developer was also prosecuted.
While the effects of this story continue to be felt throughout the global community of professional web designers, a greater issue has risen. Should someone simply performing the duties of his or her freelance web designer job be held accountable for how that website is ultimately used? According to authorities in Sweden, the answer to that question is "yes." And although what occurs in courtrooms halfway around the world have no immediate impact on US law, there are many who are beginning to worry that the decision could set a precedent that will eventually take hold in places much closer to home.
The obvious solution, aside from stressing the importance of following the letter of the law when developing websites or platforms for clients, is for web developers to ensure that they're fully aware ahead of time what the express purpose of a website will be – and to turn down any work that could get them in hot water years down the line. Even more important is the need to always require a contract that demands full disclosure from clients. This way, an unknowing web designer can better protect him or herself from legal liability if the website is later used for illegal or otherwise nefarious purposes.
Whether you are just starting out as a professional web designer or are a fulltime interactive designer seeking to enrich your resume and gain valuable new work experiences, Artisan Talent is a great resource for finding freelance work with companies throughout the country seeking your services. As a third party talent agency that facilitates and moderates the relationship between freelancer and client, Artisan Talent can also help freelancers to pair up with established and respected companies. To search the job postings or to create your own public profile for others to find, visit www.artisantalent.com.
Vince F is a freelance writer available on WriterAccess, a marketplace where clients and expert writers connect for assignments.