Keyword Discovery
You already know how important search engine optimization is to creating a successful website. But how do you determine which keyword to optimize for and which ones are just duds?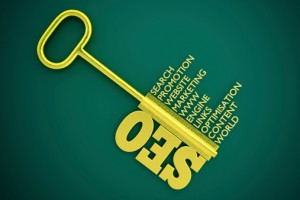 Keyword discovery is one of the most debated about topics in SEO. Many experts feel that thinking about how a potential website visitor would search for your site if they were looking for your particular subject matter is enough. Others feel using an online research tool to determine the search data behind particular keywords (both short and long-tail) is required.
The truth? Both are essential.
The Basics of Keyword Discovery
When deciding on a keyword, you will want to brainstorm how someone might look up the particular topic in Google or another search engine. For example, if the search engine optimization is for a dentist's website, then make a list of all the things you, a family member, or a friend would use to try to find a dentist. Often, this can be the best way to start when trying to decide on keywords. Adding additional details to keywords, also known as the long-tail keyword, can help. For example, Charleston Dentist and Blue Ford Focus are much more descriptive than just dentist or car.
Next, you will want to use an online keyword research tool to determine how often the keywords you selected are actually searched for. Most often, this type of software will give you how the number of monthly searches for a particular keyword and other relating keywords. Know that it is important to find a keyword that has a fairly high amount of searches a month.
The third step in keyword discovery is determining who your competition is. This is perhaps the easiest step, as all it requires is opening a search engine page. Next, type in the keyword. If the first page includes major websites instead of smaller local ones, it might be hard to rank against them. If this is the case, choose a new keyword. If the search result comes back with smaller websites or individual blogs as the top hits, you still have a great chance of outranking them and should go ahead and optimize for that particular keyword.
3 Top Online Keyword Research Tools
Are you unsure where to find a keyword tool online? These three options are a great start!
Google's Keyword Tool is one of the more widely used choices. Why? It is free and gives insight into what is ranking on Google right now. This data can also be used for Bing, Yahoo, and other search engine websites. In addition, this tool can also be used to help optimize YouTube videos.
Keyword Spy is another widely used tool. While there is a fee for this website, it will run reports to help you discover the perfect keyword for your project efficiently.
SEO Moz Keyword Tools are highly regarded for their detailed reports of keywords and search analytics. Again, this another paid keyword research tool.
Are you interested in web design careers or are looking to hire a web designer? Artisan Talent can help! Please visit our webpage at — for more information.
Landra Lynn J is a freelance writer available on WriterAccess, a marketplace where clients and expert writers connect for assignments.
___________________________________
Artisan Talent is a Digital, Marketing and Creative Staffing Firm placing talent in jobs perfectly matched with their skills all over the US.  For available jobs, to submit your resume, or learn more about working with Artisan Talent, contact us here.
Connect with Us
Linked In| Glassdoor| Facebook | Twitter | Instagram | Pinterest