Successful Target Marketing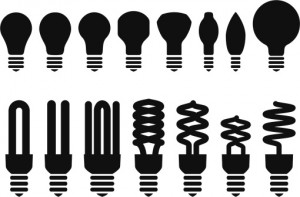 Whether you are seeking a new career or to expand your business, you must put yourself in front of the right audience, but you can't put yourself in front of the right audience without a complete understanding of who you are, what you bring to the table, and what makes you different from your competition.
If you're a prime steak, you are not going to sell yourself to a crowd of vegetarians, no matter how good you taste.
The Tale of a Famous Shoe
The Nike shoe company was built on competitive sport. In the 1950s, track and field coach Bill Bowerman of the University of Oregon started crafting shoes for his runners that he believed would give them an advantage on the track. Two decades later, those designs became the backbone of Nike.
For the first decade as the Nike brand, the company found success against competition based upon their shoes and marketing campaign alone, becoming the industry leader in sports shoes. After the company's founders moved on in other pursuits, though, the company lost its place at the top of the sports shoe world. In their scramble to reclaim their position at the top of the industry, the company launched what was arguably their most well-known advertising campaign, which focused on athletes like Bo Jackson and, most famously, NBA rookie Michael Jordan.
From the start, Nike knew what the company represented, a true athlete's shoe, and, when times got tough, they focused on what made the company successful in the first place (competitive athletics) to reconnect with the right audience – their target marketing was spot on.
The Tale of Your Company
Like Nike, your company has a story. Why did you start your company? What makes it special? That's where you need to focus.
If you have a business that makes and sells organic jams, for instance, you're not selling to the typical jam crowd. The typical jam crowd buys non-organic jams that are less expensive and contain ingredients that make them last longer. You should be target marketing organic eaters, those who have proven they are willing to spend a little more on groceries for quality, natural food products, and are more concerned with health than a long-lasting condiment.
In a world of a million jams, the organic is what makes your jam special.
The Tale of You
When you're seeking creative job placement, target marketing of yourself increases the chances you'll land that perfect gig. Each candidate whose resume crosses the desk of the creative art director at a company will have many of the same qualifications. You likely have the same degree, same experience with graphics programs, and same general knowledge as your competition. Your greatest asset in finding a job in your field is to know yourself well enough to know where you fit into the industry.
If you have made your way through the industry on your off-the-wall ideas, you may be well-suited to a contemporary company that's trying to pave the path to the future, while you may not be such a good fit for a more traditional company who doesn't like disruption of the status quo. By knowing what you bring the table, you know the audience you need to find to increase your chances at success in your search for satisfying employment.
If you're ready to start that search, contact us today to learn more.
Riley L is a freelance writer available on WriterAccess, a marketplace where clients and expert writers connect for assignments.
___________________________________
Artisan Talent is a Digital, Marketing and Creative Staffing Firm placing talent in jobs perfectly matched with their skills all over the US.  For available jobs, to submit your resume, or learn more about working with Artisan Talent, contact us here.
Connect with Us
Linked In| Glassdoor| Facebook | Twitter | Instagram | Pinterest