Lean Website Design Is In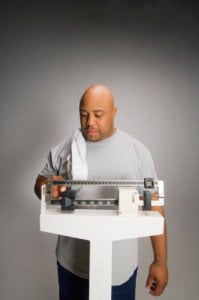 This year, complex website design is out, and streamlined, lean designs are in. There are numerous reasons for this, but one of the most prominent is the continued growth of mobile technology.
As more and more people are using their tablets and phones to access websites, rather than a computer, complicated, cluttered sites are simply not working any longer. Mobile developers and those in web design careers are having to work together to create sites.
Throughout 2012, websites started growing. According to .Net, the average website weighed in at over a megabyte in size at the end of the year. Unfortunately, for some users this made these sites inaccessible, and experts believe there is really no need for these giant sites. A focus on leaner and faster sites is going to give users a better experience.
Why is this important? First, a lean website works well across multiple platforms. In 2013, web designers not only have to contend with mobile users, but also those who browse the web on their TVs through their gaming consoles. A giant site that is crammed with information simply is not accessible to everyone, and those who own these sites are losing out on potential traffic by keeping them too big.
Second, a leaner site functions more quickly. Even in the age of high speed Internet connectivity on almost every corner, a huge site can take a few seconds to load. People want the site to load almost instantly, and they are likely to click away if they have to wait too long. Leaner, smaller sites with streamlined design will have better performance.
Only time will tell what website design trends will be hot this year, but the continued growth of mobile platforms and continued demand for performance seems to indicate a trend towards smaller, leaner sites. Those in web design careers should take notice and start adjusting their design ideas to fit with this potential trend.
___________________________________
Artisan Talent is a Digital, Marketing and Creative Staffing Firm placing talent in jobs perfectly matched with their skills all over the US.  For available jobs, to submit your resume, or learn more about working with Artisan Talent, contact us here.
Connect with Us
Linked In| Glassdoor| Facebook | Twitter | Instagram | Pinterest