Companies Are Using Social Networks to Vet Applicants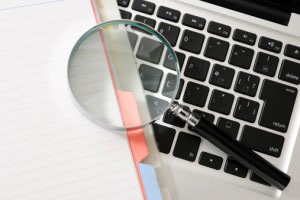 Social media networks have become the water coolers of the twenty-first century. Only instead of reaching a single person at a time, one can now share views about last night's American Idol, thoughts on the President, or information about drinking habits with the entire world. As cool as that is and as influential as that may make people feel, there's an enormous drawback to that kind of power. Anyone can read along. Anyone can make judgments, and the original writer may never get a chance to respond.
The vast majority of employers now use social networks as recruitment tools. As of 2012, it was reported that 92 percent of employers were either active in social media recruitment or were at least thinking about it. For many recruiters, it's becoming standard to ask for information on social network profiles.
And even if you aren't asked, that doesn't mean you can't be found. In a workforce as shaky as today's, that's cause for concern – especially if you're not the kind of person who keeps it clean and PC online.
Does this make you want to drop out of social networks altogether and get yourself "off the grid"? Even that could cost you, as social networks can be incredibly effective at generating visibility – especially if you're exploring your freelance marketing opportunities in a competitive field. If you don't want loose lips (or fingertips) to cause you to lose out on a potentially life-changing employment opportunity, consider taking some of the following approaches.
Don't Get Political
This is a tough one, especially for those of us who are political animals. But unless you're applying for a job in the current Administration or are actively involved in politics as an integral part of your career path, talking smack on "the other side" can backfire on you. Remember, you never know might be reading – and the last thing you want to do is give someone who's thinking of hiring you a reason to reconsider, particularly if it has nothing to do with your professional qualifications.
Watch the Language!
If you're not the kind of social media networker to edit yourself because your dear old Aunt Edna might be reading along, you may want to consider watching your language for another critical reason. Your current employer might also be reading along, as might a potential employer, if you're presently job-hunting or have put your information out there for headhunters and recruiters to discover you. Habitually using foul language is a sure-fire way to get yourself removed from the pool of potential new hires. Some people can be uptight about that sort of thing. Some potential employers assume it reveals an unhealthy lack of restraint. And if you're the type to say "I don't want to work for anyone that prudish anyway," you could be looking at a long spell of unemployment.
Check Your Grammar
Believe it or not, it's not always what you say but how you say it that can impact your chances at getting a job. Even if you do play it nice with people of differing opinions and walk the straight and narrow, lousy grammar and frequent misspellings just make you look bad. And if a potential employer sees enough of either, it could cause them to get the wrong idea about your communications skills… or lack thereof.
Or, look at it this way: So much of the grammar and spelling online is so atrocious, good self-editing will make you stand out.
Button Up Your Security
The best way to ensure that employers can't spy on you via your social media profiles is to tighten up your security settings so that only approved parties can access your rants and tirades. But this isn't a guarantee that recruiters won't be able to access your social media profiles by getting permission to see what you're up to through the profile of a friend that may already work for them.
Locking up your public profiles can also make it seem like you're trying to hide something. As Orwellian as that might sound, it's a reality that you're going to have to face the more the world continues to rely on social networks as job seeking and recruitment tools and engaging with social media becomes more and more expected.
Our talent representatives at Artisan can give you a lot more invaluable advice on how to make the most of your online presence. Contact us to learn more on how employers use social media to vet applicants.
___________________________________
Artisan Talent is a Digital, Marketing and Creative Staffing Firm placing talent in jobs perfectly matched with their skills all over the US.  For available jobs, to submit your resume, or learn more about working with Artisan Talent, contact us here.
Connect with Us
Linked In| Glassdoor| Facebook | Twitter | Instagram | Pinterest