Making Curated Content Personal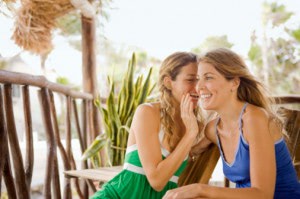 If you have decided that making curated content personal is something to feature on your client's website or your own website, it is important that you go on to this next step full force. Many freelance writing jobs online will ask for a design that includes curated content. This is a great idea, but it is not the best solution to just plunk it down on the website without some attempt to personalize it to the new website.
Make It Yours
Making curated content personal means adding some text or other feature that tightly associates it with your website or your client's website. It is an attempt to dress up the content a little, to brand it as your own creation, even though many will understand that it is borrowed creativity. You can post links to the original website, but make sure you also have some text or other means of letting the visitor know that this is an integral part of your website.
You can draw the visitor's attention in with a creative headline that also relates to other material on the website. You want to make it feel like this content is your own, that you thought of that brilliant idea or video clip, even if the actual piece is labeled as created by another. From a design viewpoint, you do not want your curated content to look like a magnet on a refrigerator, mixed in with other magnets. You do not want it to stick out like a sore thumb, added on or unrelated to other content. You can blend in the content with your graphic design or use framing that corresponds to other content on the website.
Making Good Impressions
Look at the web page as a puzzle where everything looks perfectly put together, a family of information. You do not want your web page to look cluttered or messy. There are many elements that must work together when you are using any content to draw in visitors. You should have the social media prompts to encourage visitors to share your content, including the curated pieces. The overall design needs to work well, and you still want to have a clean look to the entire page. Again, be careful about ending up with a cluttered or confusing visual impression.
Other ways to personalize curated content include making comments about it on your webpage and in your guest posts on other websites that refer readers back to your web page to find this content gem. In essence, what you want to achieve is similar to flashing neon lights that tell the reader "here it is" – "I put this here for you" – "this is so important I put it here" and similar thoughts.
When you post curated content, you should also add your own editorial viewpoint about why this content is important to your visitor, why you added it, and be sure that you talk directly to them. You are befriending them and trying to give them what they are searching for. Obviously, any content you use on your website or a client website must be of value and high quality. When the viewer notices the content and then also sees your text personalizing that content and justifying its inclusion on the website, you have done well.
Linda E is a freelance writer available on WriterAccess, a marketplace where clients and expert writers connect for assignments.
___________________________________
Artisan Talent is a Digital, Marketing and Creative Staffing Firm placing talent in jobs perfectly matched with their skills all over the US.  For available jobs, to submit your resume, or learn more about working with Artisan Talent, contact us here.
Connect with Us
Linked In| Glassdoor| Facebook | Twitter | Instagram | Pinterest