Marketing Campaign Tactics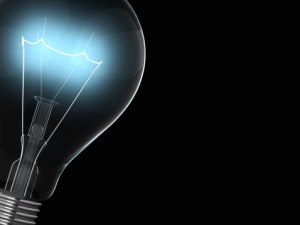 The world of technology evolves rapidly, and the ability to evolve with it means the difference between a campaign that succeeds and a campaign that sinks. A decade ago, desktop computers and laptops were still at the top of the technological food chain, and YouTube and Facebook had yet to be coded. Today, mobile devices have risen to the top of technology, and the internet is as much about entertainment as information.
As newspapers and magazines across the country have ceased their print operations, and TV networks have begun to compete with online content, the media has had no choice but to adapt or fail. By utilizing this evolutionary approach in your own online marketing, you can also survive the changing environment.
Be Everywhere, Part I
Unless they are coming directly to your website, people are not looking to be advertised or sold to online. They are looking for information, interaction and entertainment. The media has learned to provide all of these things.
The interactive marketing strategy of the big media companies have made them highly accessible all across the internet. TV networks have their own websites, which offer behind-the-scenes clips of their shows, cast interviews, bios and discussion boards. They also have presences on social networks, like Facebook, Twitter and Google+, on online TV sites, such as Hulu, and even on YouTube, where they upload promo clips for upcoming episodes and other marketing materials.
Launching a marketing campaign today requires this kind of presence. If you aren't everywhere online, you aren't getting out enough.
Be Everywhere, Part II
As mobile technology takes over, mobile design becomes more and more essential, and media companies were some of the first to recognize the importance of having easy-to-navigate websites from any device. Media has also always recognized the importance of mixed media in getting people's attention, and they incorporate this into site design. Whether on a desktop computer or smart phone, users see both text and images on quality media sites, which gives users a similar experience regardless of how they access the website.
At the time that media sites started going mobile, the best practice was to create a web-based site and a separate mobile site to ensure users a good experience from a desktop or a mobile screen. Today, responsive site design simplifies that process by allowing one site to recognize any device and adapt accordingly.
Exist in Real-Time
The media has always had to stay ahead of trends in order to be successful. News must be current, video content must be recent. Media sites today are updated constantly with a stream of the most up-to-the-moment content available.
Being able to seek out and get ahead of trends is key in any creative marketing campaign. It's never the sixth video that incorporates the same gag that goes viral. It's the first video that goes viral. Be funny, be creative, be shocking, and, when you can, be first.
Understanding the behavior of consumers, adopting creativity and keeping current are long-standing rules of marketing. The behavior of consumers today is mobile and entertainment-oriented, creativity is still proving itself online, and, with social networks, information has never spread faster. The media manages to keep up with these trends. If you can too, you might have a long-term career in creative marketing.
Contact us today to learn more.
Riley L is a freelance writer available on WriterAccess, a marketplace where clients and expert writers connect for assignments.