Get the Most of Your Vine Creation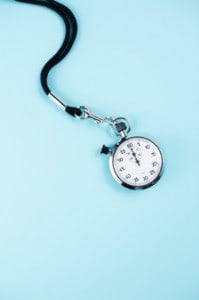 Twitter video app Vine has done for video what Twitter did for text, abbreviating it to a bite-size morsel that viewers can consume on the fly. Instead of 140 characters, Vine creators have six seconds to get their ideas across, and the short timeframe has inspired a new wave in video creativity, with filmmakers, actors, visual artists and photographers adopting Vine as a prime place to share their work online.
Filming a six-second video worth watching is not an easy task, though, and Vine's limitations make your job more difficult. Learning to work around the app's quirks to master the Vine creation process is the first step in producing a top-notch Vine video that followers want to see.
Plan Ahead
Before you begin shooting a Vine video, plan the video from start to finish. Those who aspire to videographer careers might call this process storyboarding. Though a six-second video won't require preparations as intensive as the preparations required for a longer film, with Vine's inability to save incomplete works, you need to know where you want to end up with your video and how you plan to get there.
Think it through thoroughly before starting, and don't start a Vine video you don't have time to finish within a few hours. Though it's not been a widespread problem, some users have reported problems with crashing apps, so plan to create the video when you don't need your iPhone, iPad or iPod for anything else. Mashable recommends closing all other apps on your phone and going into airplane mode to minimize the risk of crashing.
Shoot Professionally
Even Vine videos that you do for fun have the potential to go on to great success with viewers. If you are shooting a video, chances are you want it to be seen, so make every video count. Vine is an excellent medium for showing off your web video production skills. If you can make an idea fly in only six-seconds, you will make an impression on your audience.
When filming, keep in mind that Vine doesn't separate video and audio tracks, so what you film is what you get. Plan audio carefully, use an external mic to enhance it, and shoot on a tripod when available to prevent shake and the device's built-in autofocus from adjusting. If you don't have a tripod, have a steady hand, and if you don't have a steady hand on your first attempt, shoot again.
The availability of apps and online tools has opened up the field of web video production to those who may not have industry connections. It's one more place for filmmakers, videographers and actors to put themselves out into the world in the hopes of being discovered for their genius.
If you can create a series of Vine videos that capture your personality and your visual style, it can help you draw the attention of those in the film industry who may be able to help advance your career. Make Vine another part of your portfolio, and show them what you can do in only six seconds.
And, while you're waiting for Hollywood to discover you, stay focused on work within the industry to make all the connections you can. Contact us today to learn more.
Riley L is a freelance writer available on WriterAccess, a marketplace where clients and expert writers connect for assignments.
___________________________________
Artisan Talent is a Digital, Marketing and Creative Staffing Firm placing talent in jobs perfectly matched with their skills all over the US.  For available jobs, to submit your resume, or learn more about working with Artisan Talent, contact us here.
Connect with Us
Linked In| Glassdoor| Facebook | Twitter | Instagram | Pinterest