Predictions for Mobile Marketing
The growth of mobile marketing in recent years is staggering.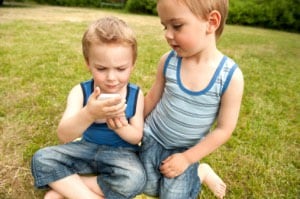 Consider This: In 2009, the App Store contained 100,000 applications. In 2012, it contained 750,000, according to SEOmoz. With over a billion smartphones in operation worldwide, this market has created a boom.
Mobile app developers and marketing agencies compete to outdo one another. With this much competition, some ideas are bound to fail before take-off. But there are several that you can expect to see flying high in 2013.
Mobile Adaptive Refinement
While mobile adaptive interfaces were key in 2012, we will continue to define the elements that we consider most valuable in this area. When the goal is engaging users and providing information as quickly as possible–it may mean scaling down branding, and using a truly bare bones approach.
Experts say that button size will likely increase, and navigation simplify even further, as advertisers attempt the most streamlined possible option to users.
It is also possible that horizontal scrolling will be left by the wayside, as vertical scrolling proves to be more intuitive.
Location-Based Services
This may well be the most exciting trend in recent mobile marketing development, and its potential for the coming years is unlimited. Pairing GPS technology with information about users and their interests, and integrating message delivery methods such as push notifications, advertisers can reach their potential customers at exactly the right moment.
Utilizing installed apps, check-ins, or searches, businesses can present time- and location-sensitive offers, creating a sense of urgency and compelling users to take action.
Location-based services also promise to tie in significantly with social networking, as services like Facebook combine user data using their emerging "grid" technology to provide customized recommendations.
Growing Use of QR Codes
With everyone from big box stores to local businesses looking for ways to use interactive QR (Quick Response) codes, expect to see them with more frequency. Increased placement of these codes in locations where target users are present (say, a concert or local sportsbar) makes sense, as does positioning them in places where idle time is spent–such as public transit stops.
The interactive element of the codes is what makes them engaging–users know that they can expect immediate gratification on the other end of the transaction, so they are compelled to take the next action.
Fit Into the Cloud
Users in 2013 will continue to develop the emerging "cloud" mindset. They want their information (including offers, music, games, apps) to be available to them across all platforms. Advertisers should keep this in mind when developing applications, and keep their offerings dynamic.
To this end, we may expect to see a rise in the number of web-based apps (those available online, powered by HTML5) vs. native apps (those that must be installed on a mobile device).
Dedicated Resources
With all this demand and increasing expectations from users, merely casting an eye toward mobile marketing will no longer be sufficient. While it has been possible, in the past, to manage mobile marketing with a minimum of investment, the growing sophistication of mobile marketing requires more. Forbes states that in 2013 we can expect to see two things happen:
Companies will source and fund the required talent for coordinating mobile campaigns
Senior Executives will be dedicated to leading these efforts
This essentially creates a new class of specialists and executives–those devoted solely to mobile marketing efforts.
While mobile marketing continues to expand, growing in starts and fits, there is bound to be some trial and error. New technologies always need time to hit their stride–but once they do, the sky is the limit.
Helena L is a freelance writer available on WriterAccess, a marketplace where clients and expert writers connect for assignments.
___________________________________
Artisan Talent is a Digital, Marketing and Creative Staffing Firm placing talent in jobs perfectly matched with their skills all over the US.  For available jobs, to submit your resume, or learn more about working with Artisan Talent, contact us here.
Connect with Us
Linked In| Glassdoor| Facebook | Twitter | Instagram | Pinterest