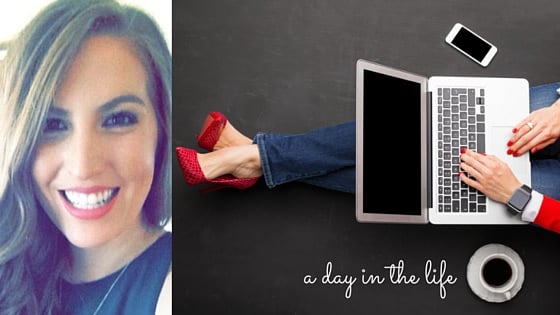 Ever wondered what it's like to be an Office Manager? What's it like to be an administrative wiz?  What does a day at the desk look like?
Office Managers are responsible for organizing all of the administrative activities that facilitate the smooth running of an office. They make sure that office equipment is maintained, relevant records are up to date and that all administration processes work effectively.

Office Managers differ greatly across organizations, they all have the responsibility for ensuring that their office runs efficiently. Job titles vary and Office Managers typically enter at office administrator level and work their way up with experience.
We asked our very own Chicago Office Manager Katie Hively, to shed some light on the mysterious life of the Office Manager at in Digital and Creative Staffing Firm. Here's what she had to say:
Artisan: How did you end up becoming an Office Manager?
Katie: Throughout college and after graduation I worked in a restaurant downtown as a server and bartender. I knew part of the reason I loved working in the restaurant industry was taking care of my guests. I also knew I needed to move on in my career and uphold my hospitable personality. My first office management job was a few years after college and loved every aspect of the position. I can't see myself doing anything else!
What attracted you to Artisan?
When I decided to move on in my career, I had completely forgotten how stressful and exhausting the interview process can be. The morning of my interview with Artisan, I remember speaking with my friend and expressing how I wished I could have an effortless conversation with a potential employer and divert away from the standard cliché of an interview process. At my interview with Artisan I felt like I was being heard for what I was saying, not being judged on whether I gave the answers expected of me. Everyone I met that day made me feel excited about the possibility to be part of this amazing team. I left that interview and immediately texted my friend reminding her of what I said that morning and confidently feeling like I could end my search.
Describe your typical work day
To simplify the answer, it would be easiest to say I assist with whatever the day brings! Whether that be greeting all of our amazing talent, or helping out with accounting, even just making sure everyone is set for the day. I think it is important to be someone that can be relied upon not only to take care of day-to-day jobs, but someone that also is trusted to assist departments across the board, and creating a happy work environment.
What's the most rewarding part of your job?
I love being able to contribute to all branches within Artisan. I think the most rewarding part of my job is completing tasks that I know will make someone else's day just a little bit easier. Being someone who is willing to help whether your request falls under my job description or not is the type of employee I am proud to be and strive to always be.
What's the biggest mistake you see when people greet receptionists?
I strongly believe that people should always be nice to each other regardless of their job title. Receptionists are your first impression into a company. You can say all the right answers in an interview but if you believe the person who initially greeted you has no influence beyond the front desk then you are sorely mistaken. Thankfully, everyone I have encountered at Artisan from talent to clients have been exceedingly friendly. Being able to greet everyone who walks through the door is one of the best aspects of my job!
How can staff members get on your good side?
Just be kind to everyone! When you work in an environment where everyone gets along and is thoughtful, patient and understanding you will find going to work is not a chore. Everyone at Artisan has been so wonderful and welcoming to me. I don't think I have to worry about anyone getting on my bad side!
What's your favorite part of working with a company that loves creatives?
Our creative talent consists of some of the most original and innovative people out there. I love being part of an organization that works to get the best match for out talent and clients. Looking at what our talent is capable of and the amazing work they do also inspires me to get in touch with my creative side as well!