social Media Campaign: When is getting a lot of online attention bad for your business's health? When you start taking heat from individuals in the social media sphere, and respond to it by burning your reputation to the ground.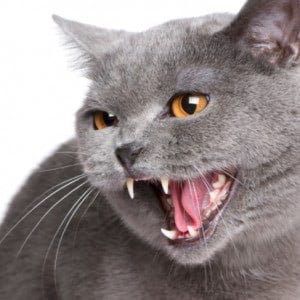 That's exactly what happened with Amy's Baking Company Bakery Boutique and Bistro, a high-end restaurant in Scottsdale, AZ, this past May.
Restaurant owners Samy and Amy Bouzaglo were "fired" from Kitchen Nightmares by star chef and restaurant consultant Gordon Ramsey–the only time he has ever quit on a client during the show's 82 episodes.
That in itself didn't have to be a disaster for the Scottsdale bistro. In fact, anyone who really understands social media for small business could probably leverage it into positive publicity for the restaurant.
But Amy and Samy Bouzaglo had a social media meltdown instead. You can learn about what not to do when it comes to social media for small business, by observing the various ways they imploded.
1. Don't Post When You're Angry
This is the overarching lesson that applies to the Bouzalgos' entire social media implosion. Never reply to social media messages (or emails, for that matter) when you're angry. Even when the messages are blatantly unfair. And even if they could be easily refuted.
Small business owners have a different relationship to their businesses than do most CEOs of large companies. You've likely poured your heart and soul into your business, so much so that you see it as an extension of your family or yourself (which it is). Unfair criticism can be especially angering when your business partner is your spouse, as with Amy's Bakery.
All the same, angry social media replies won't make you look good. They can make you look especially bad, when made in haste. If you can't see unfair comments without becoming angry, that's understandable. But when things get that bad, you should consider someone who handles social media for small business to calmly put out the fires for you.
2. Don't Reply to Every Perceived Slight – Accept that Some People are Just Going to Be Negative
It's actually a lot easier to keep your calm, once you accept two things about people's behavior.
The first is that there is always going to be someone with something bad to say. There are some people out there who are ready to put in a bad word about anybody, if only given the chance. There's even a community of Twitter users focused on "trolling" commercial accounts, hoping peevish, embarrassing responses they can then share with their own followers.
The second thing to understand is that, unfortunately, these people really know how to use the internet and online social media to find things to vent about. The tiniest bit of negative publicity can bring them to your online doorstep.
Don't take it personally. And don't respond to all of them. Weather the barrage for a short amount of time, then post an official statement that addresses the most-repeated criticisms that people are offering up. And don't be afraid to delete comments by people who are just looking for an excuse to vent.
3. Admit Your Mistakes – Or at Least Don't Blame Others
One major fault that both Ramsey and the restaurant's online "followers" have found with the owners, is the simple fact that the Bouzaglos have not once taken responsibility for anything that has gone wrong. They've blamed all of their problems on customers, employees, bloggers and "reddits," without taking any responsibility for themselves.
Any mature adult knows that everyone messes up sometime. For that matter, children know it as well. If something goes wrong with your business, you'll looking even more wrong if you pretend that none of it is your fault.
If you are subject to an unexpected embarrassing moment in front of a large audience, you shouldn't point the finger at someone else. And you should especially not point your finger at your market! Comments like, "I'M NOT STUPID, YOU ARE!" won't do anything to enhance your online reputation – even if you do package them in a more intelligent delivery.
Instead, admit it when it's obvious you've screwed up. You'll actually improve your reputation by being seen as reasonable, responsible, and real.
If you really don't feel like you've screwed up, just say so. But don't publicly blame everyone else for what went wrong, even if you believe it was somebody else's fault. This "tactic" is only too likely to backfire.
Negative publicity and online criticism can seem like a nightmare for any small business. But whether you're fighting negative publicity, or just trying to generate any publicity at all, it never hurts to have the help of someone who has many a small business social media campaign under their belt. Contact us today to learn more about running a social media campaign.
Brad C is a freelance writer available on WriterAccess, a marketplace where clients and expert writers connect for assignments.
___________________________________
Artisan Talent is a Digital, Marketing and Creative Staffing Firm placing talent in jobs perfectly matched with their skills all over the US.  For available jobs, to submit your resume, or learn more about working with Artisan Talent, contact us here.
Connect with Us
Linked In| Glassdoor| Facebook | Twitter | Instagram | Pinterest